Oborevwori will Develop All Parts of Delta – Obiodeh
3 min read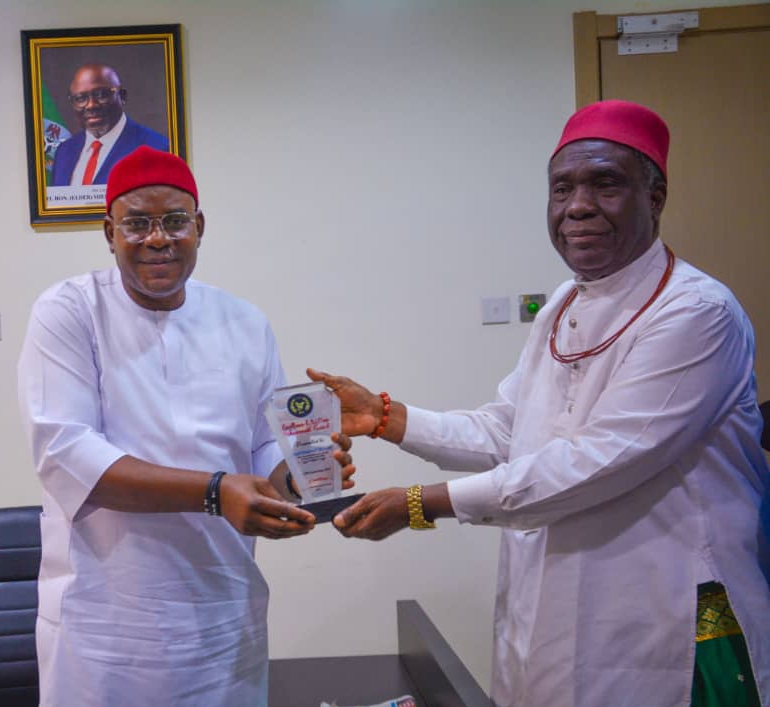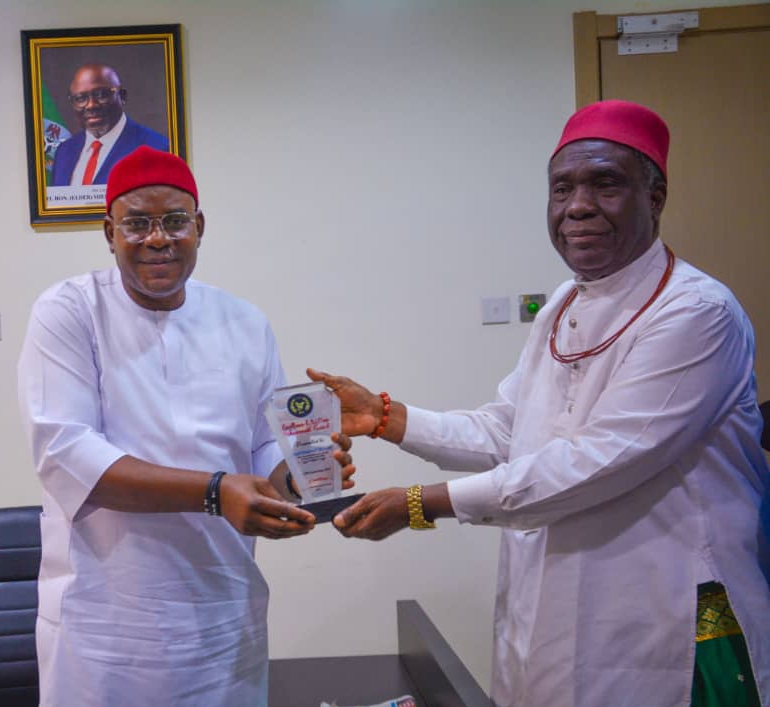 By Our Correspondent
The Delta State Commissioner for Lands, Surveys and Urban Development, Chief Emamusi Obiodeh, has said the Governor, Sheriff Oborevwori is determined to develop all parts of the state.
The Commissioner, called on Deltans to have patience with Oborevwori , stated that with the Governor's M.O.R.E Agenda, more attention would be given to communities and urban centres within the state.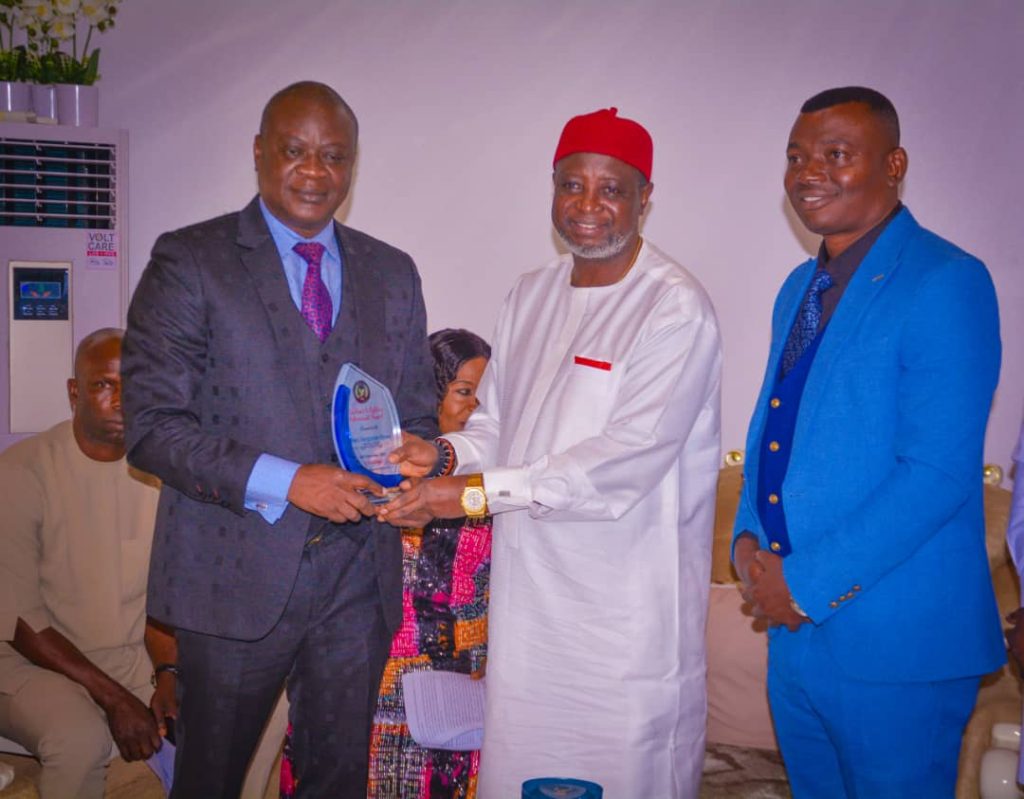 He made the call, on Monday, September 18, in Asaba, when a delegation of his kinsmen from Igbide Kingdom, led by Odiologbo of Igbide Kingdoml paid him a congratulatory visit at his office.
He stressed that while the Oborevwori administration promised to do more for Deltans, the people must exercise patience with the administration as development cannot get to all parts of the state at once.
He commended the community leaders for their support for the Peoples Democratic Party (PDP) and for voting enmasse for Governor Sheriff Oborevwori and all candidates of the party in the last general election.
On the request for the construction of the Olomoro – Igbide Road, the Commissioner appealed for patience, saying "Gov. Oborevwori led administration is working tirelessly to meet his electoral promises to the people.
"Let's be patient and show understanding as development will go round all the nooks and crannies of Delta State.
"The road you have asked for will bring meaningful development to the communities along that route and it is within the M.O.R.E Agenda of the Governor.
"Your request is germane but government cannot attend to everything at once so we have to be patient with the state government while we explore all avenues to get it approved for reconstruction.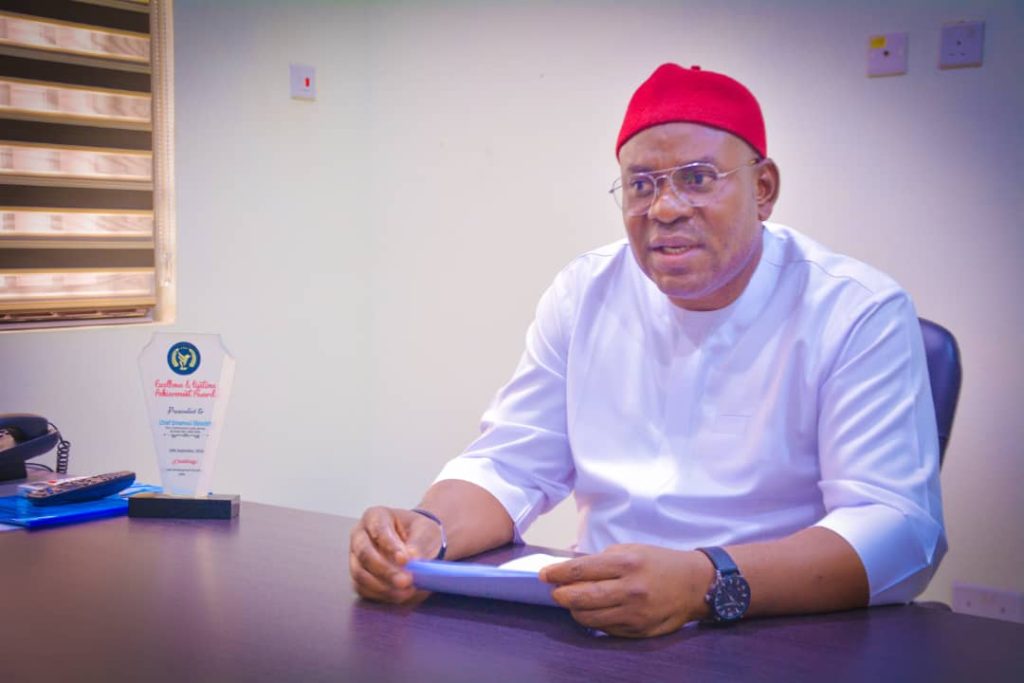 "From the numerous achievements recorded by Governor Oborevwori in his first 100 days in office, I can assure you that working in synergy with all stakeholders across the state, a lot more will be done to advance the state in terms of infrastructural and human capital development," Obiodeh stated.
Earlier, Spokesman of the group, Dr Abundance Ekaba told the Commissioner they were in his office to congratulate him on his appointment and urged him to appeal to the Governor for the construction of the Olomoro – Igbide Road.
He said the road was in terrible shape thereby making movements in and out of the community a very harrowing experience.
The group also visited the member representing Isoko South Constituency II in the State House of Assembly, Hon Ferguson Onwo and the Chief of Staff to the Governor, Hon. Prince Johnson Erijo where they congratulated them on their election and appointment and appealed for the construction of the road leading to the community.
Responding Hon. Onwo said the road was an important access to both Olomoro and Igbide communities and beyond, assuring that there will be a collaboration between the legislature and the executive to ensure the road was constructed.
On his part, Erijo pledged the collaboration of his office to ensure the road's construction and further the development of Isoko and Delta in general.