BMNA: Award To Us Is A Challenge To Serve Humanity Better- Asuefai Director
2 min read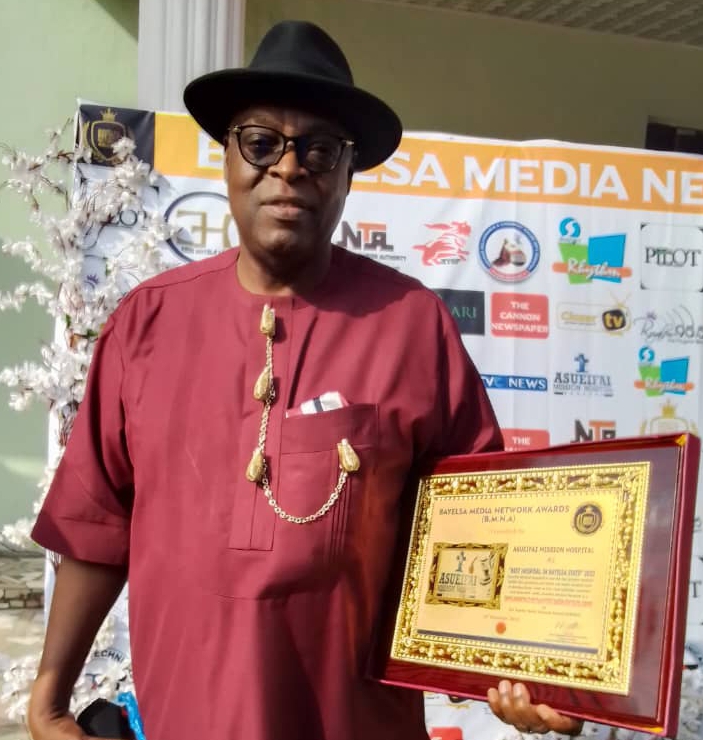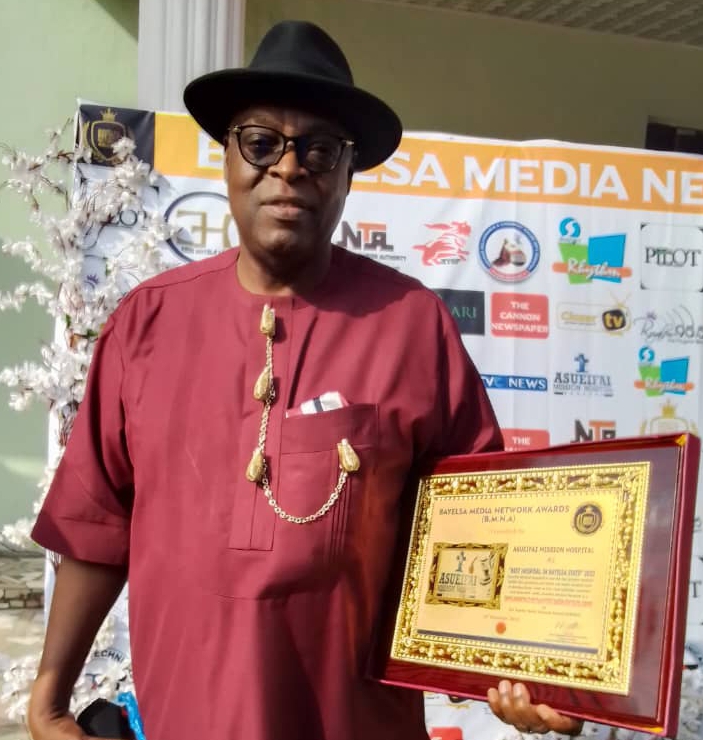 by Oyagiri Chime-emele
The Chief Medical Director of Asuefai Mission Hospital, Dr John Amachree Benibo, has said that the award given to his hospital would spur the staff and management to do more for humanity.
Dr Benibo, who described the award as a surprise, added that he never knew his little efforts to save lives and give comfort to the sick through their health care services is being recognized by the people.
Asuefai Hospital, represented by the Medical Director was given an award of Honour as the Best Hospital In Bayelsa State 2022, by the Bayelsa Media Network Awards (BMNA) Monday, December 26th at the Nigeria Union of Journalists (NUJ) Secretariat, Yenagoa.
He noted that the medical profession is about service to humanity and not basically for money making, and appealed to practitioners to see it as a call to give care to those with health challenges and not otherwise.
His words: "The award is naturally a great surprise to us. We didn't realize that the little things we are doing, little contributions we are making to healthcare, people are actually watching and recognizing it.
"It was a great and pleasant surprise. We are really grateful to Bayelsa Media Network Awards for this special award.
"We believe this award will spur us to get better than what we use to be."
The Medical Mirector stressed that practitioners would not get the needed satisfaction if they see the profession as a money making opportunity, opining that medical practitioners be as professional as possible.
He hinted that; "Medical profession is not an ordinary business but a care service to humanity. Is a call, caring for the health care of the total man. So, it should be pursued purely as a professional venture.
"When you do it as a calling, you discover that you have full joy and you are satisfied when you see the health of your patient has improved remarkably and gotten well."
When asked whom the award would be dedicated to, he said; "We dedicate it especially to the new unit that takes care of new born babies, where we believe those who have difficulties in having babies naturally were going to be enrolled for the IVF scheme, so that many would not remain without children.
Dr Benibo explained that the new unit will help in reduction of barrenness, pointing out that the hospital would assist those who want to have babies.