NDPR Host Communities Vow to Occupy Company's Premises until Demands Are Met
4 min read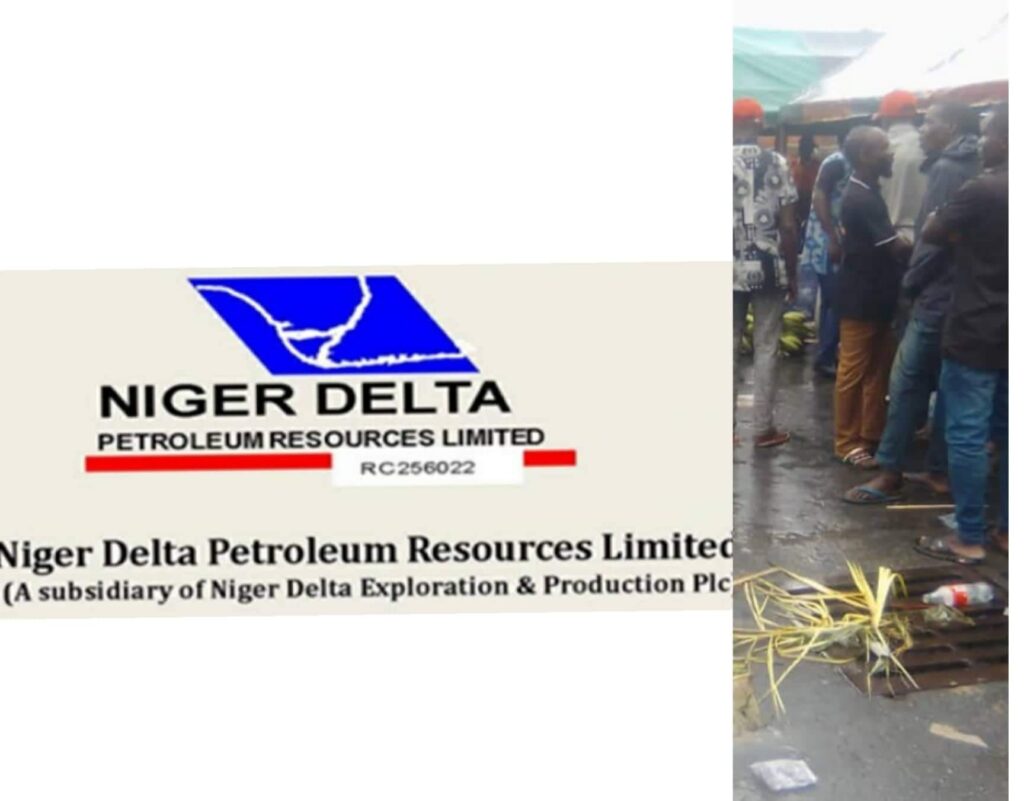 by Oyagiri Chime-emele
The people of Ogbele and Obumeze communities in Ahoada East Local Government Area of Rivers State, host to Niger Delta Petroleum Resources ( NDPR) have vowed to remain at the company's premises until their demands are met.
The protest which has entered the second day saw the people of the communities took over the company's premises.
The communities are protesting against what they termed insensitivity and unfair treatment to them by the company since it started oil exploration and production in the area.
Speaking to newsmen on Wednesday, September 14th, at the company's premises at
Ogbele community, venue of the protest, Mr Freeborn Ogbu, a casual employee, lamented that the company had failed to employ people from their communities, but had engaged non indigenes to fill positions that should have been occupied by them.
According to him, even those with skills are not considered for employment, adding that the company had not also impacted positively on the people in terms of empowerment and provision of social amenities.
Mr Ogbu said, "I started; working with NDPR in 2004, but I was laid off. There are workers that were trained in 2005, but laid off and no one has been employed since then. Instead they employed non indigenes. They employ Yoruba people.
"Uptil date, NDPR has not done anything. Today, we say they should come and prove themselves to us. They have been exploiting our land from the flow station since 2005 when oil started flowing till date. Today we have condoned this place, they should tell us what good they have done in Ogbele community. No hospital, no road, it is individuals that did this road, no portable water."
Blessing Udo, the financial secretary Ogbele Women Association, also stated that they want NDPR to live up to their Corporate Social Responsibility by meeting their legitimate demands.
She said that the operations of the company in their area has led to poor harvest of crops due to pollution, which she noted, has impoverished the women, especially the widows.
Mrs Udo, who admonished the women to remain resolute in their quest for justice, called on NDPR to empower them through skills acquisition.
She said, "We need the company to give us what is due us because we no longer use our land again due to oil pollution. We also no longer use the water.
"Our widows are suffering because their farms no longer produce well. They should empower us through skills acquisition that will enable us become self-reliant.
Another protester, Hon. Chief Tubotamuno Egba from Obumeze community, accused NDPR of insincerity in their dealings with the host communities despite their friendly disposition towards the company.
He accused the company of non compliance with the Local Content Act which stipulates that a certain percentage and categories of workers from host communities be employed by companies.
While vowing to remain at the company's gate until they meet the Managing Director of the company for discussion, Egba said it is a sacrifice they must pay for the future of their children.
His words; "We have been so friendly with NDPR all these years, we see them as our tenants but of recent, we no longer understand them. They have become tricky .
"We have been deprived of a lot of things in terms of employment. Host families are not captured in their operations in terms of employment, thereby breaching the local content Act.
"Based on these, we have come here to make them do these things. They have spent more than 15 years with us, no capital projects, no water in our communities.
"Even women and youths empowerment are not captured.
Instead, they bring outsiders to work while our youths are roaming the streets.
"Our request is to meet with the Managing Director (MD) to have a round table discussion with us. Until we see the MD, we will not leave this place no matter how long. We are making sacrifice for the future of our children."
On her part, Miss Deborah Natty, another protester from Obumeze community, stated that they were protesting because NDPR had failed in impacting positively on their host communities since they commenced operations.
According to her "We are here because the company is not trying for us. We don't have farmland for farming since they took over this place. Our canals have been blocked and this has resulted in flooding of our farms. No good farmland to farm again, so we need empowerment that will equip us with skills.
"The company should give us scholarship and employment "
Asked if they had approached the company about their grievances, she said letters have been written to the company but all have proved abortive.
She advised the youths to remain united to ensure their demands are met by the company.