NDPR: Host Communities Protest Against Oil Company's Insensitivity . . . Insist On Being Employed In Managerial Cadre, Amongst Others
3 min read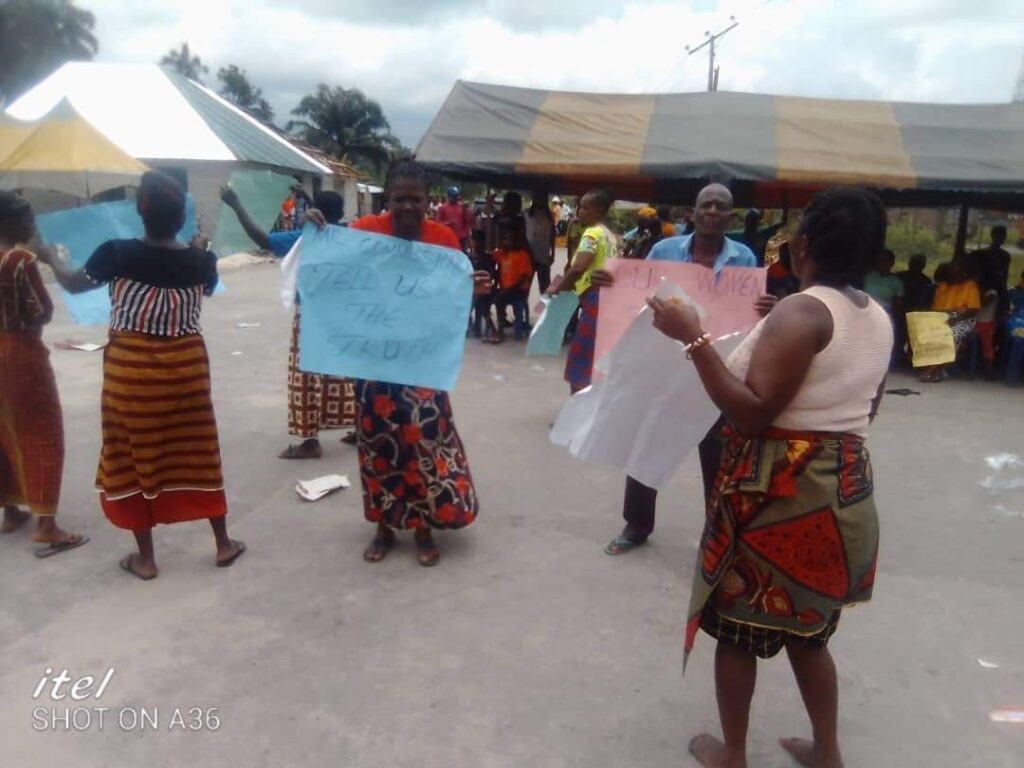 by Oyagiri Chime-emele
Host Communities to Niger Delta Petroleum Resources (NDPR), operators of OML 58 marginal oil field have staged a protest against the company's negligence over the years.
The Communities, Ogbele and Obumeze in Ahoada East Local Government Area, Rivers State, Nigeria, decried the refusal to keep to agreements by the NDPR, total destruction of farmland due to a blocked water channel, amongst other things.
Decrying the sorry plight of his community in the hands of the company, the Community Development Committee (CDC) chairman of Ogbele, Comrade Christian Oguzor said; "Since NDPR started operation in our community, it has been one trouble to another. The company has never reciprocated our friendly gesture.
"All the Memorandum of Understanding have never been mutually agreed upon, nor implemented. The company has been too authoritative and high-handed. So, we are saying enough is enough.
"We must go back to the round table to discuss, renegotiate and mutually agree on our relationship. The claim of 5% to the host Communities is another hoax, a bait used to deceive the gullible minds. From inception to date, no community person knows what amount makes the acclaimed 5%".
A community chief, Elder Nathan Amuso, who also spoke to journalists complained of the neglect of the host families and the 'divide and rule' tactics employed by the company.
Elder Amuso, who stressed that the company has the policy of shortchanging the landlords, added that what is due them like; supplies, contract and employment opportunities were monopolized by some staff of the company based in the Port Harcourt office.
He urged the company to do the needful in order to continue its operations unhindered.
The Nye Uwhe Ele Ogbele, His Royal Highness, Eze Prince Chiwhetunim Ezegwogwo JP, AP, stated that what the communities need is to have a meeting with the company's Managing Director, since meetings held with other officials had failed to produce the needed solutions.
Eze Ezegwogwo stressed that the communities do not need much but appealed that the company should hands off in the process of selection of BoT Chairman, and give the host communities what is due them, like the positions of Community Affairs Manager and Community Liaison Officer, presently occupied by Alhaji Bubar and Ijeoma respectively.
Ezegwogwo, who also doubles as the chairman of Host Landlords Association, further stated that the issue of non employment of indigenes, especially the landlords and provision of social amenities and other demands be looked into.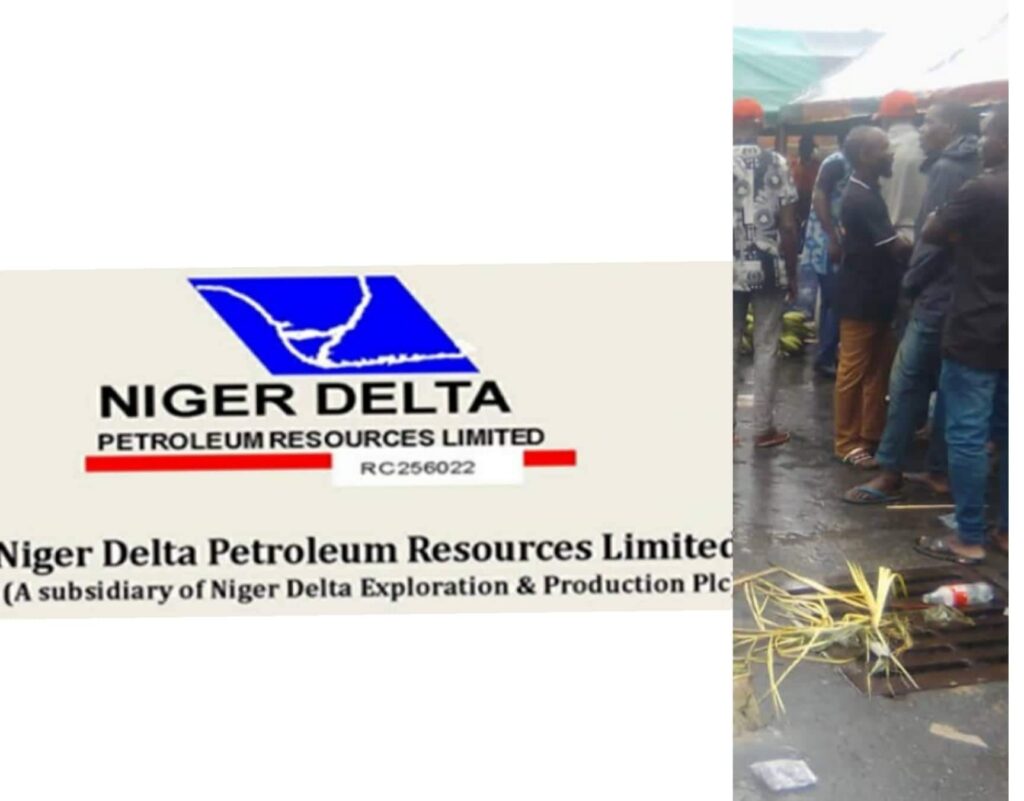 A former youth leader, Comrade Martin Odoi, who also stressed that NDPR had failed in carrying out its Corporate Social Responsibility (CSR), challenged it to point out a single project embarked upon under the policy.
He called on NDPR to make the amount due the host communities public.
The former youth leader accused the company of attempting to disrupt the peaceful protest of the communities by NDPR agents, noting that it was the trademark of the company to always waste money on unproductive ventures.