Humanitarian Ministry, Air Force Collaborate on Poverty Reduction
3 min read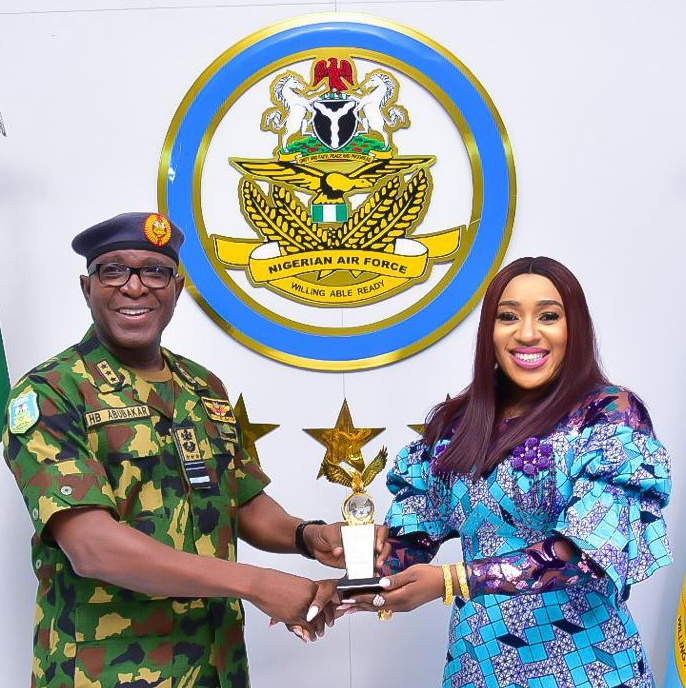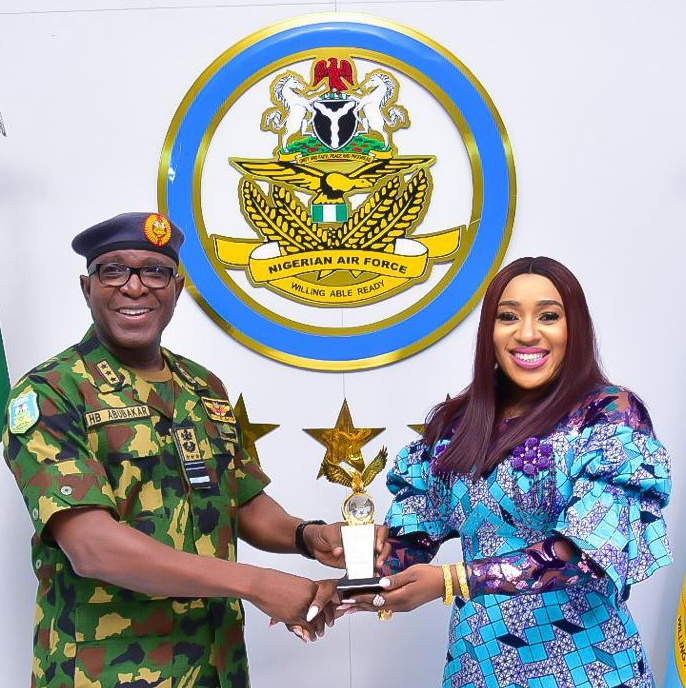 By Irene Willie
The Minister of Humanitarian Affairs and Poverty Alleviation, Dr. Betta Edu has solicited the assistance of the Nigerian Air force in the distribution of relief materials within the country especially across difficult to reach areas.
Dr. Edu made the proposal during a visit on the Chief of Air Staff, Air Marshall Hassan Abubakar at the Air force Headquarters in Abuja.
The Minister said that the Nigerian Air force would be critical to her Ministry's efforts to distribute humanitarian aid and workers to the nooks and crannies of Nigeria.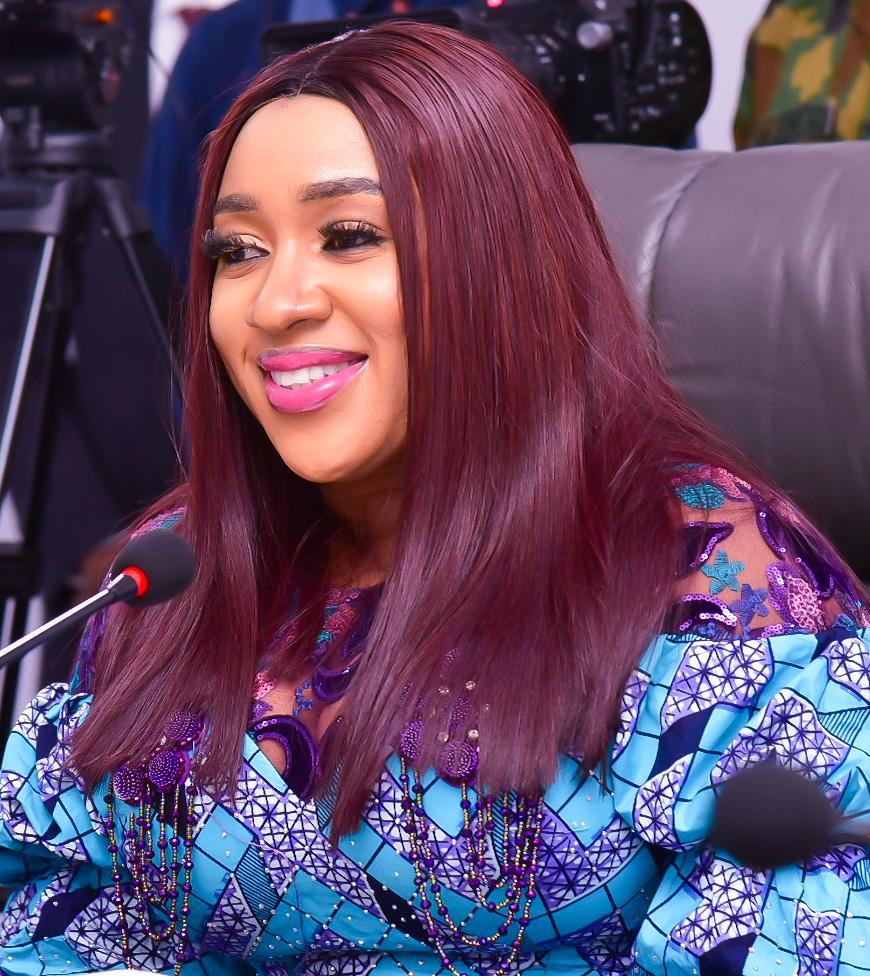 She acknowledged the military's recent evacuation of some Nigerian students, who were stranded in Sudan due to the outbreak of war in that country.
Dr. Edu identified poverty as an enabler of insecurity, which has led to Humanitarian crises in Nigeria and globally, saying "when we win the war against poverty we would have won the war against insecurity by over 50 percent. Please, fly us to those hard-to-reach areas"
Continuing, the Minister said: "I'm sure you are quite aware that we have a good number of persons, who are either internally displaced or refugees in need of humanitarian assistance. Some reside in areas with difficult terrain and inaccessible through road due to insecurity."
"We are seeking your support to see that we get through to deliver humanitarian services, including palliatives. We are counting on you for support within your mandate to see that our job is made easier, better and success is achieved," Edu said.
She promised to ensure that families of deceased servicemen benefit from the Nigerian Government's poverty alleviation scheme as President Bola Tinubu was committed to the reduction of humanitarian crises in the country.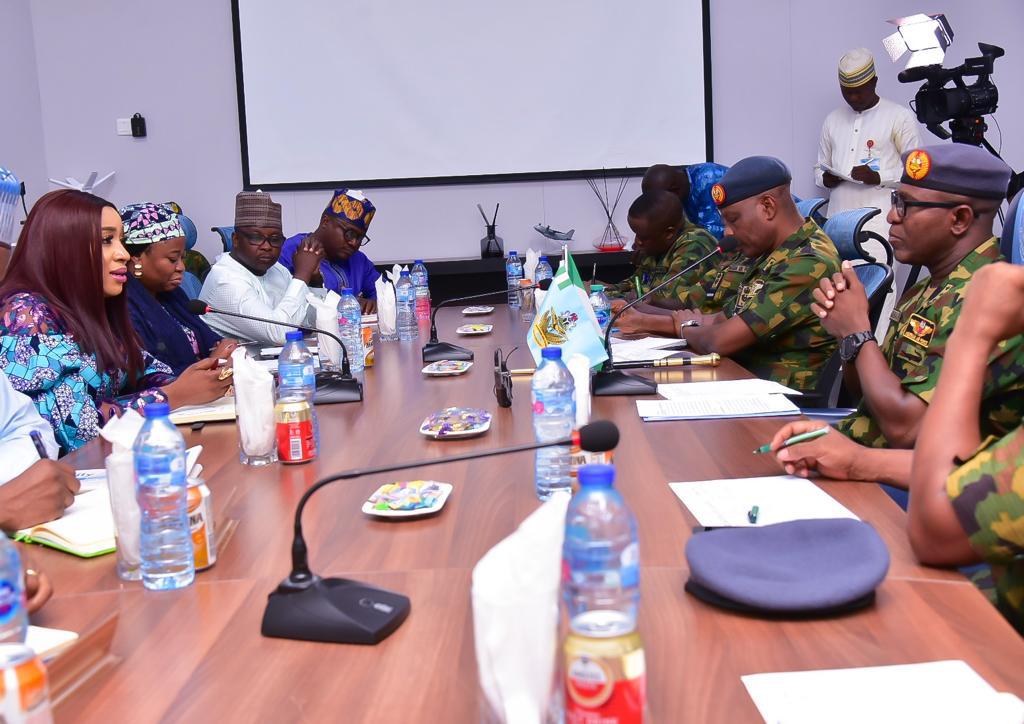 According to a release signed by the Special Adviser On Media And Publicity to the Minister, Rasheed Zubair, in the coming weeks, the Ministry embark on distribution of relief materials across the country.
Earlier, the Chief of Air Staff, Air Marshall Hassan Abubakar, pledged to partnership with the Ministry of Humanitarian Affairs and Poverty Alleviation in addressing critical humanitarian challenges facing the country.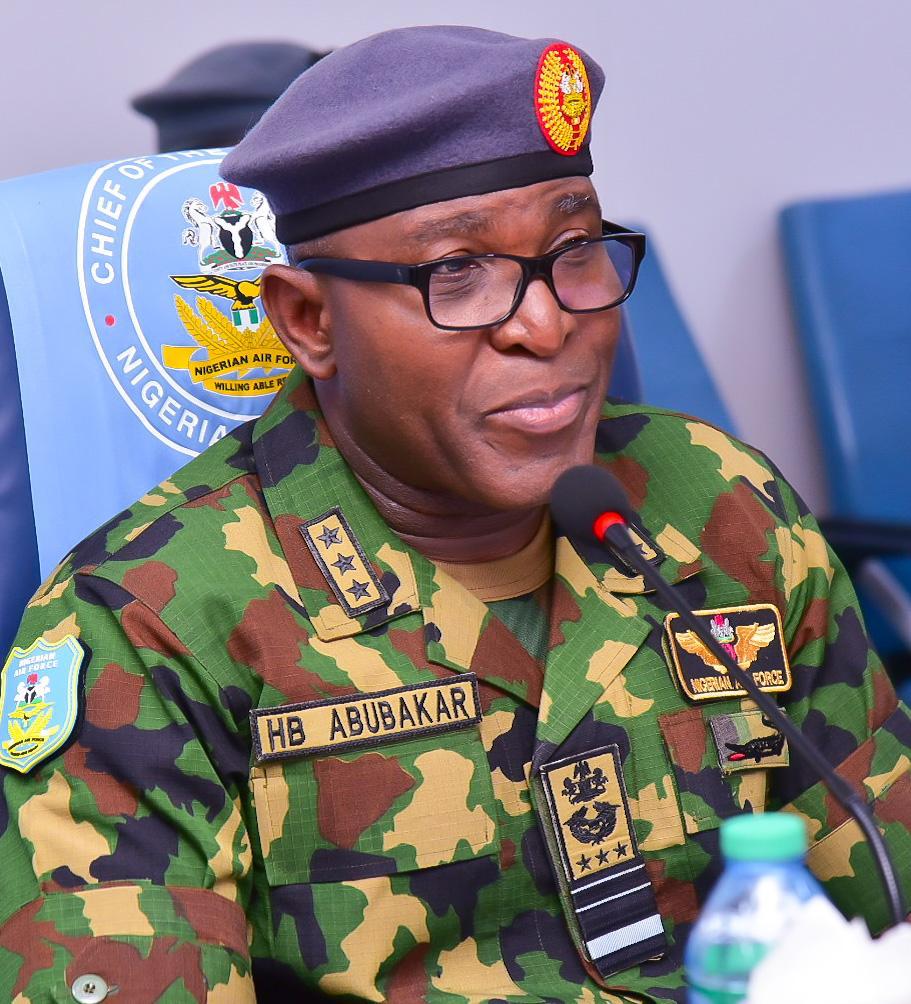 Air Marshall Abubakar said "your presence here underscores our shared commitment to the well-being of our fellow citizens during their most trying times. The challenges that confront us in the humanitarian sphere are multifaceted.
"Nigeria faces crises triggered by conflicts, natural disasters, and displacement, each presenting unique complexities.
"Responding to these crises effectively requires a coordinated and unified approach, pulling the resources and expertise of various agencies and departments; and that is precisely what we both represent in our various rights. We will do better, we will give all the support you need," he told the Minister.