Ph.D Graduand Submits Self For God's Use . . . Urges The Youths Not To Rest On Their Oars
3 min read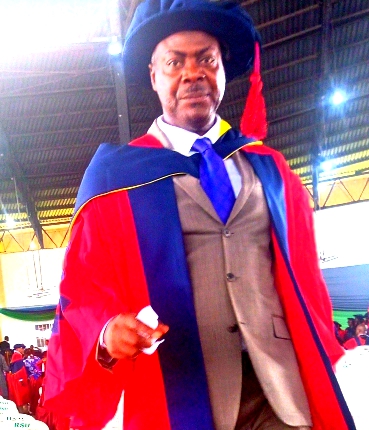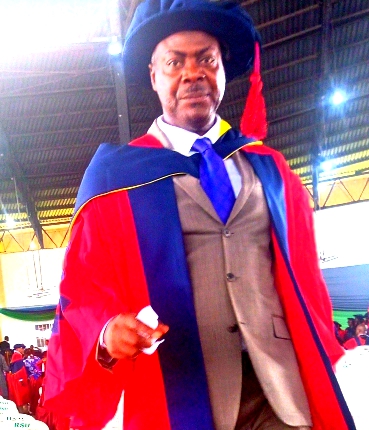 by Pearl Harold
A newly inducted Doctor of Philosophy (Ph.D) holder, Prince Dr Francis Tamunuoidua Ibulubo has said he has submitted himself to God for use in whatever capacity He deems appropriate.
Dr Ibulubo made the statement during a thanksgiving Service at Greater Evangelism World Crusade, Rainbow Town Church, Port Harcourt, Sunday, December 11th.
The new Ph. D holder also dedicated his educational feat to his wife, Mrs Ann Francis Ibulubo.
According to him, his wife stood firmly by him and encouraged him financially, morally and spiritually, with much sacrifice domestically and otherwise.
The excited Doctor of Philosophy hinted that his journey to this feat started in the year 1998, when he began his first degree pursuit, not minding his earlier acquired Higher National Diploma (HND), saying, "My Boss notched me to get a higher education, that the HND would not take me far in civil service career. I heeded the advise, here I am today, testifying to God's faithfulness."
The Wakirike born prince tasked the youths not to be comfortable in their supposed comfort zone, describing it as a zone for stagnation and future discomfort.
He opined that if he were comfortable in his position in the civil service and educational qualification as a HND holder, he would not have achieved the level he is today.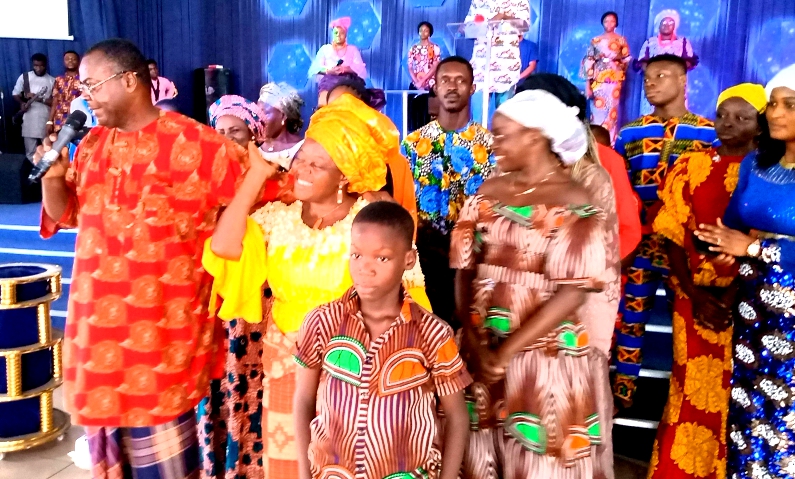 "While it is ideal and most appropriate to wait for God, we should also understand that we must keep on pushing and not to remain in our supposed comfort zone.
"As youths especially, we must let God lead in our endeavours but, positively aspiring for greater heights should be paramount and a priority," he advised.
Also speaking to journalists after the service, Mrs Ann Francis Ibulubo said:
"To God Almighty be all glory for great things He has done, is doing and more He has to do. It is God all the way, enabling my husband: Iya-dieyepriye, sweetest, Sweetest-priye, Prince Dr Francis T. Ibulubo, started and finished strong in his academic pursuit".
"God Almighty thank You. Truly my family is an example of living testimony, the hand of God in my family is mighty, everything, He does it in a way that no man can apportion any glory to himself.
"Miraculously, things are falling in pleasant places. No strength of ours but God's strength is perfected in our weaknesses, financially, nowhere but God Himself brings to fulfillment, all we need at every point in time.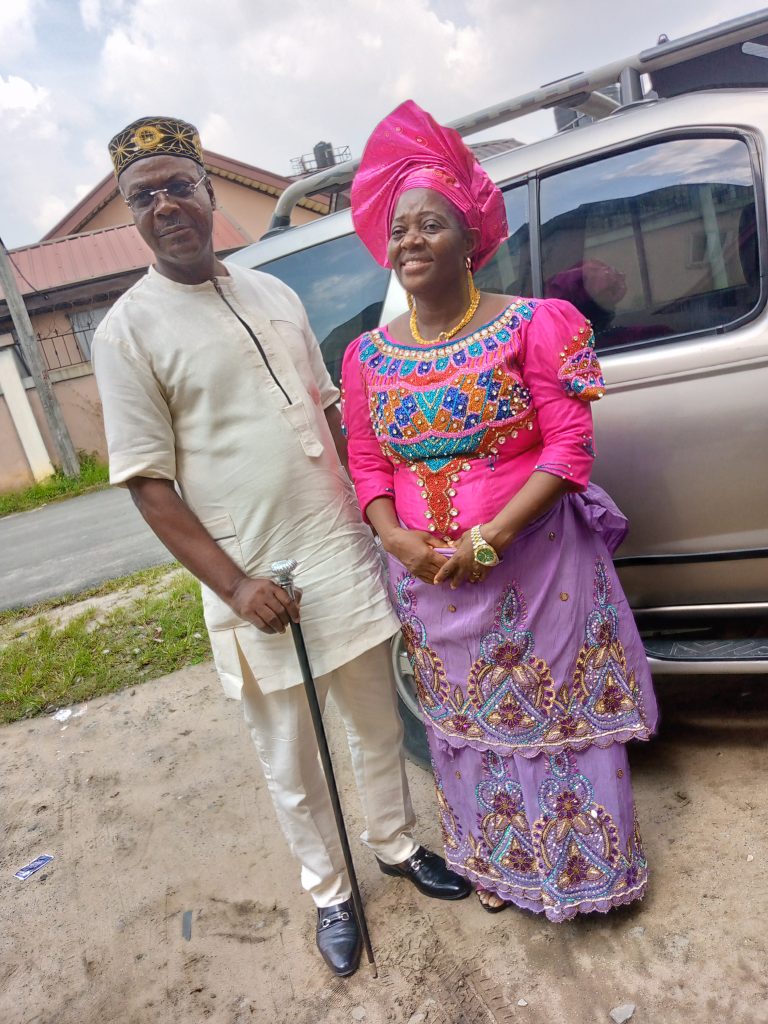 "No wonder, the word of God said! be still and know that I am God, in Christ all my family needs are met. His promises never failed.
I can't thank this' God enough, to cut short, to God Almighty be all glory, all praise, all adoration in Jesus precious name."
Dr Francis Tamunuoidua Ibulubo was amongst the graduands that convoked during the 34th convocation ceremony of the Rivers State University, Nkpolu-Oroworukwu, Port Harcourt on Friday, 9th – Saturday, 10th December, 2022.
The school conferred honourary, higher and Bachelor Degrees, Award of Diplomas and prizes.
286 had PhD, 874 Masters degree and 508 PGD for the Post Graduates. While 3,314 wl bagged first degrees.