NYE UDU OTUWARIKPO: The Enigmatic Monarch
3 min read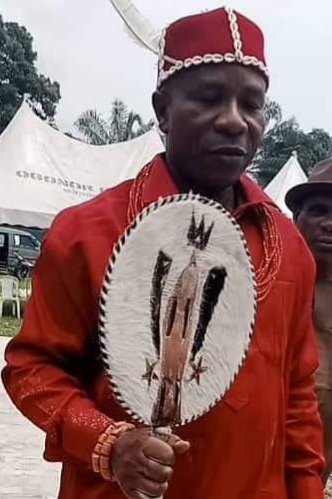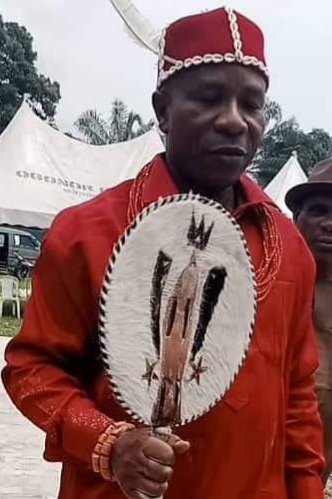 Kingship from ancient days has been an embodiment of royalty, grace and intimidating awesomeness, laced with pride and egoistic splendor, but the Nye Udu Upata Kingdom has showcased all the aforementioned characteristics of royalty, except undue pride and egoistical posturing.
The Igbu Upata Kingdom monarch in his humility has planted his footprints on the sand of history, as one monarch that has the development of his kingdom and people at heart.
His Majesty, Nye Udu Felix Enene Otuwarikpo is the Nye-ishi Ele Upata Lowetu, the Eze Igbu Upata III of Upata Kingdom, a government recognised First Class Traditional Ruler and Chairman, Ahoada East Local Government Area Council of Traditional Rulers.
Before his ascension to the traditional throne of the Upatans on September 16th, 2017, Eze Otuwarikpo was the Director/Manager, Industrial Training Fund, Corporate Office Abuja.
He held several appointments such as Head of Media and Publicity and Head, Protocol/Special Services amongst many other strategic positions at the ITF headquarters.
A versatile trainer and highly rated Public Relations professional, Eze Otuwarikpo was a Process Consultant to many multilateral organisations and Civil Society groups.
He holds a Bachelors degree in General Linguistics, Masters of Arts and Doctor of Philosophy (Ph.D) degrees in Law and Diplomacy, with specialisation in Post-Conflict reconstruction. A Writer and Public Affairs Analyst, who has contributed immensely to national discourse on charting a glorious future for Nigeria.
His belief in national transformation has been translated to reality within five years of stewardship as the King of ancient Upata Kingdom.
Today, the average Upata son or daughter is proud of his ancestry because of the unimaginable revolutionary approach he has brought to bear in the Kingdom. Barely four months after installation, the King mediated and reconciled the waring factions in Ula Ikata Community, leading to the signing of a peace pact and eventual return to the once deserted and desecrated community.
Nye Udu Otuwarikpo's "One Youth, One Skill" policy has produced 683 beneficiaries on the last count, just as 73 Upata sons and daughters are on active scholarship in different institutions.
Upata students are not left out as 964 students benefitted from the bursary payment of the Palace.
To clean the tears of Upata daughters who have been strangulated by over bloated bride prize, His Majesty's administration approved an acceptable Marriage Rites Bye-Law that has drastically reduced costs of Marriage. This has also been replicated in burial ceremonies as the Kingdom operates a unified Burial Rites Bye-Law.
His determination to restore peace across Ekpeye ethnic nation, led to his championing the 2019 Ekpeye disarmament and demobilisation, which eventually culminated in the granting of traditional amnesty to 434 repentant cultists and militants, a bold decision that is largely responsible for the relative peace in Ekpeye land today.
In line with the Ekpeye ethnic nation Chieftaincy Bye-Law, Eze Otuwarikpo also functioned as the Regent of Ekpeye land from August 2019 to March 2022.
A pragmatic leader and incurable optimist, his signature project, the Central Palace of Upata Kingdom will be commissioned on Saturday, August 20th, 2022. Other projects initiated and attracted to the Kingdom are in their various stages of completion.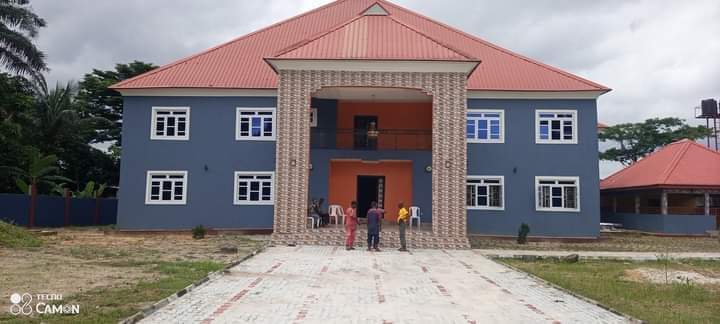 A Worthy Son of South South (WSS), an award from the First African Church in recognition of his drive to institutionalize Kingship.
He is a Fellow of the Nigerian Institute of Public Relations, Nigerian Institute of Training and Development and other professional bodies.
No wonder he is an enigma. A man highly placed by nature and sheer doggedness in hardwork but, so humble and humane.
The Eze Otuwarikpo is happily married with children.