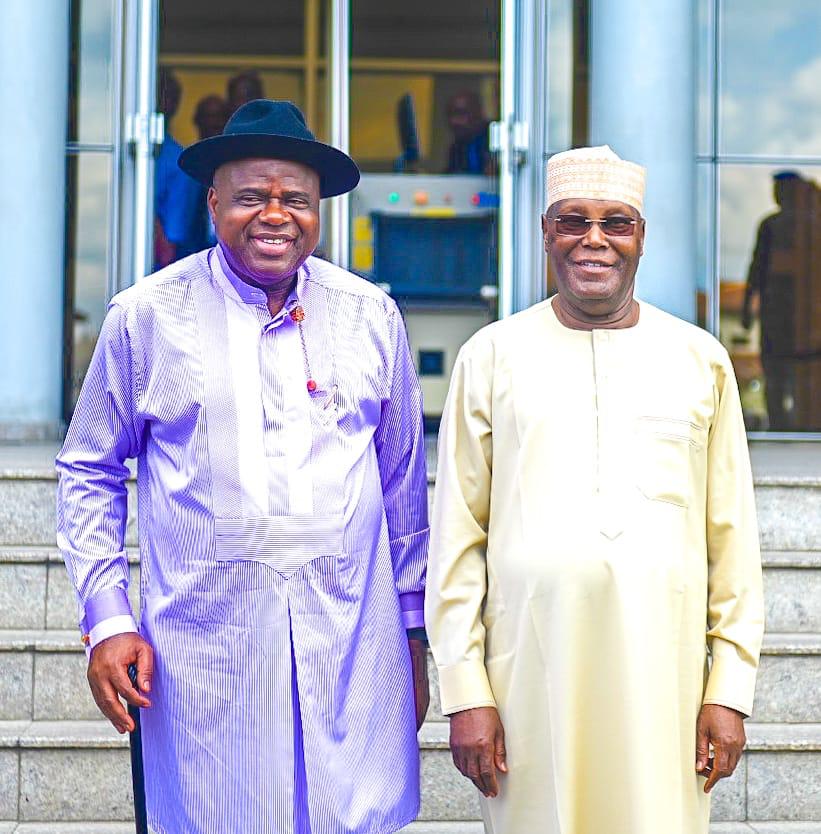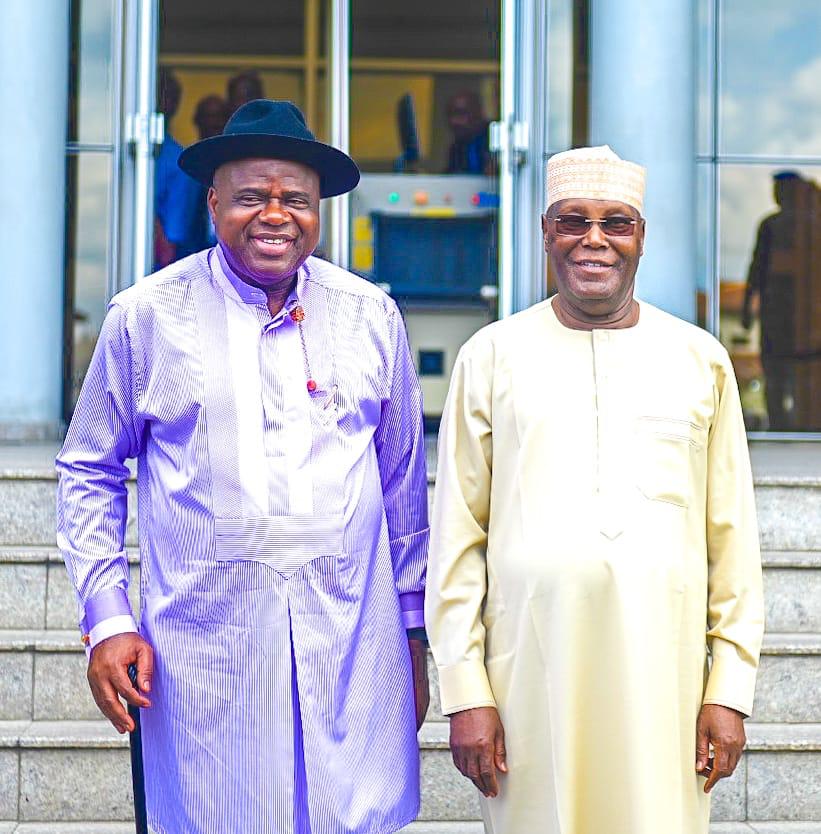 by Alaere Alapakaba
Alhaji Abubakar Atiku, a presidential aspirant on the platform of the Peoples Democratic Party (PDP),
has assured Bayelsa State delegates that he has what it takes to resuscitate the country's ailing economy if elected.
Atiku gave the assurance on Friday, May 13th at the party secretariat in Yenagoa while on a consultation visit to the state.
According to the former Vice President of Nigeria, the country had deteriorated to near collapse in every sector as a result of bad governance by the ruling All Progressives Congress (APC) led government.
He condemned the APC for causing much disunity and creating politically induced insecurity that had taken much its toll on the citizenry.
The former number two citizen, who further blamed the opposition party for the economic woes of the country, added that it had only succeeded in reversing all what PDP did well for the country.
His words: "Nigeria has never been this disunited in its history. The insecurity is taking daily tolls on the citizenry, while the APC led federal government looks the other way.
"The situation has overwhelmed them. They have ran out of ideas on how to salvage the situations."
The PDP presidential hopeful assured the party delegates that the situation can only be remedied by an experienced and tested hand like him.
"The situation in the country today needs an experienced and tested hand. I am the person. Vote for me to salvage the country. I am experienced in the public and private sectors."
Atiku vowed not to disappoint Nigerians if given the opportunity to serve as the president of the Federal Republic of Nigeria, as he would restructure the country.
"I will unify the country if elected. I will also restructure the country and make sure that every part of the country has some sense of belonging and justice.
"Nobody will be persecuted on the basis of religion or tribe," Atiku stated.
Though, he did not throw much light on how he intends to embark on the restructuring.
Responding, the Bayelsa State chairman of the PDP, Hon Solomon Aguanana, thanked the presidential hopeful for consulting the state's delegates.
Aguanana, who described Atiku as a founding father of the party, detribalized leader, with a competent character to led the country, added that being a man with experience, 'he is a prepared man for the job.'
He concluded that Atiku is a brand that would not need much to market.
Earlier, Senator Dino Melaye opined that the time for Nigeria to decide to either vote for zoning or winning has come.
Maleye appealed to the delegates to vote for Atiku that is already known than for someone unknown.