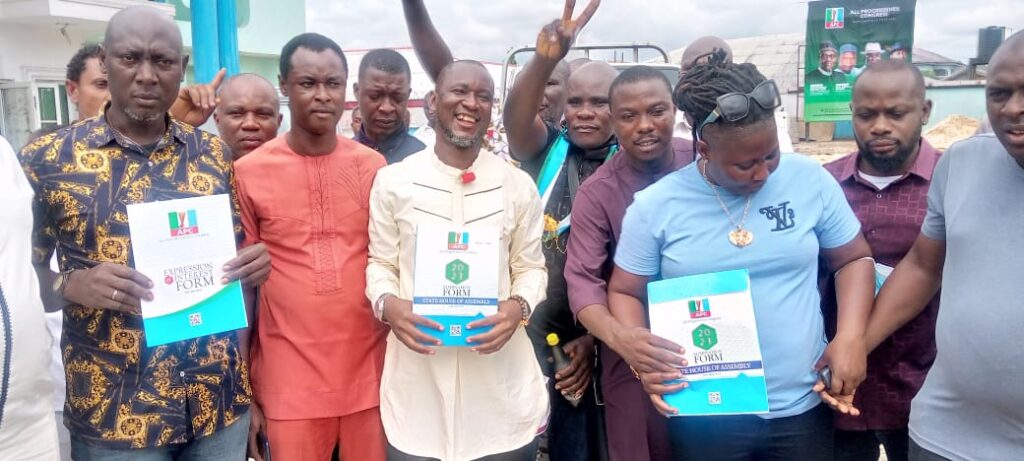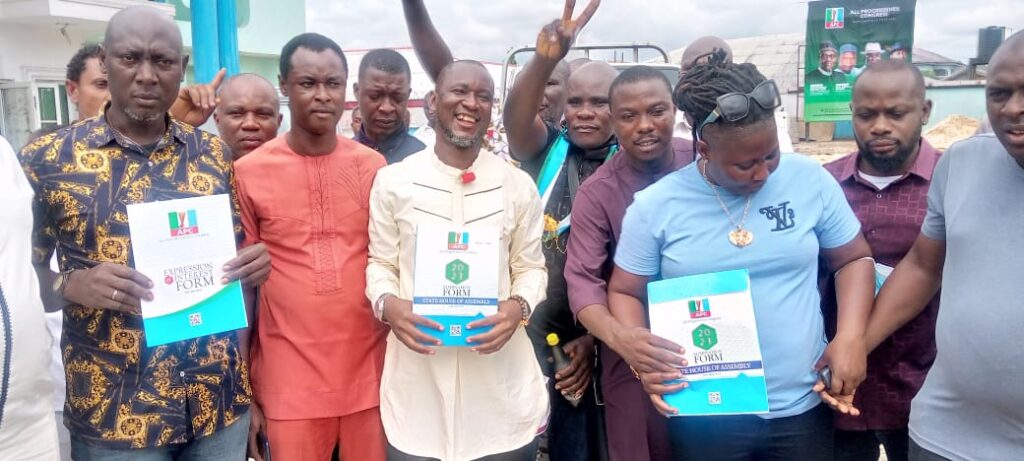 Chris Mark
An Aspirant for the Bayelsa State House of Assembly, Brass constituency l, Hon. Robert Dogibara Desmond has vowed that he will defeat the incumbent.
Desmond who stated this while speaking to newsmen on Friday, May 6th, after he picked his expression of interest and nomination forms at the All Progressive Congress (APC) Secretariat, Yenagoa, added that his regime will phase out the surge in sea piracy.
The House of Assembly hopeful said: "If given the ticket, i will make my party proud. The incumbent does not know the plight of the people, am a grass root man."
He further maintained that he will dislodge the incumbent lawmaker at the general election due to the goodwill and popularity he gets from the people of his constituency.
On the issue of insecurity, he expressed confidence on his capacity to tackle the menace, especially sea piracy in Twon Brass waterways and other communities in his constituency.
"I will collaborate with necessary security agencies to proffer and same time provide a lasting solution."
He promise not to betray the confidence repose on him, stressing that as a grassroot politician who knows the plights of Brass Constituency 1, if given the mandate he will put smiles on the faces of his people.
"If i am elected, I will bring sanity to the water ways and end the attack on my people on the waterways by sea pirates and kidnappers.
"Before development strives in any society, the place must be safe. I am coming to give my people of Brass Constituency 1 the needed peace and attract development.
"My primary responsibility has always been to give adequate representation to our people through regular interactions; even though we are there to make laws that will bring about the enhancements of the socio-economic well-being of our people, as well as carry out appropriation and oversight of the same funds appropriated for the executives and the system," Desmond stated.
The Assembly hopeful who is also known as "Fisherman, the new phase boss of Twon brass" called on party leaders in Brass Constituency 1 and the State to look out for candidates who are loved by the masses.
His words; "I'm loved by my people, because I am a grassroot politician. I ay a fisherman, just the way I do things when I'm back from fishing, you reach out to your neighbours,".
Hon Charles Daniels is the incumbent lawmaker representing Brass Constituency I in the Bayelsa State House of Assembly.