Upata Monarch Returns To Edeoha Palace After Vacation
2 min read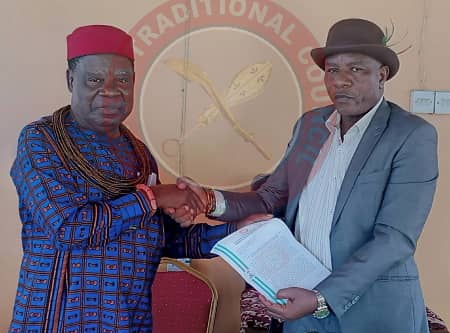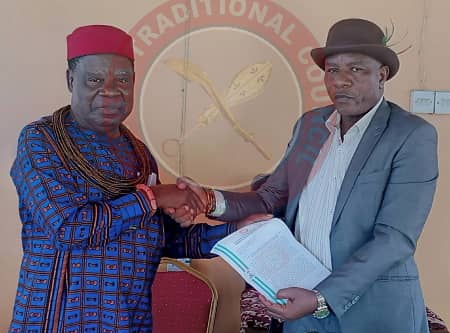 Udho Nye Udu Upata
Information Unit
Kings Road – Edeoha Town
Ahoada East LGA
Rivers State, Nigeria
Press Release
Upata Monarch Returns To Edeoha Palace After Vacation
Nye-ishi Ele Upata Lowetu li Nye Udu Upata III of Upata Kingdom, HRM Nye Udu Felix Enene Otuwarikpo,Ph.D, Fnipr has returned to his Edeoha Palace after a month vacation.
The royal convoy that conveyed the Upata Monarch arrived the Palace at 9:58am and was received by HRH Nye Udu Desmond Otis, Nye Udu Ikega Upata I; Chief Mathias Ejila, Traditional Prime Minister; top traditional title holders, Community Leaders and Chiefs.
Shortly after his arrival, Nye Udu Otis in a brief ceremony handed over amid claps before Nye Udu Otuwarikpo went into a close door meeting with members of the Upata Traditional Council, UTC.
As a demonstration of strong commitment to credible leadership culture, Nye Udu Otuwarikpo, while on vacation, attended the 2023 Annual General Meeting (AGM) of the Nigerian Institute of Public Relations, NIPR held in Abuja between 23rd-25th August.
It could be recalled that since his coronation as the Paramount Ruler of the Upata people in 2017, Nye Udu Otuwarikpo has consistently attended the Institute's AGM and programs as a member and Fellow, considering that the Institute's programs are critical to the development of Upata Kingdom and the nation at large.
He considers it important for leaders to identify and support credible development oriented institutions like the NIPR which holds the capacity to deliver a better society particularly, this year's theme centres on "Leadership, Public Relations and Value Creation."
The Upata Monarch's resolve to attend the value yielding events, is a strong indication of his patriotism and commitment to Upata Kingdom, and an abiding faith in leadership development.
Comrade Oyagiri Monday
SA on Media/Publicity
01/09/2023