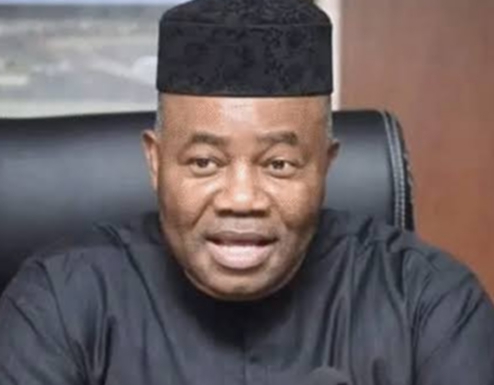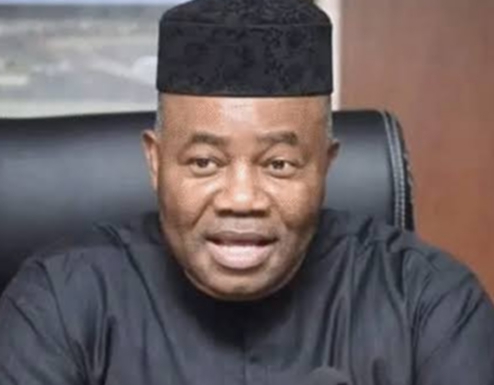 By Pearl Harold
Two groups from the Ekpeye ethnic nation, Ekpeye Oil and Gas Pipeline Host Families Association (EOG) and Ekpeye Liberation Movement (ELM), have endorsed the former Minister of Niger Delta, Sen. Godswill Akpabio, as the Senate President of the 10th National Assembly.
The groups, in their separate press releases dated, Friday, May 12th 2023 and made available to newsmen, described Akpabio as an uncommon politician and leader.
The National Chairman of EOG, Comrade Chidi Dogini, in the release, said the group supported Akpabio's Senate Presidency because he had always left positive footprints on the sand of development in every responsibility he has handled.
The National Chairman of EOG extolled the leadership qualities of Sen. Godswill Akpabio while in office as Governor of Akwa Ibom and Minister of Niger Delta Affairs.
The leader of Ekpeye Oil and Gas (EOG) explained how they had personal experience with Sen. Godswill Akpabio while he was Minister of Niger Delta Affairs as it pertains the East/West Road Ahoada section: that the attention given to their complaints by the Minister is second to none.
He posited that Akpabio has the requisite understanding of the differences that exist in Nigeria and can handle them, being a former Governor and Minister whose performances endeared him to the heart of many supporters.
The EOG chairman further described Akpabio as a detribalised Nigerian, with strong will to take development to the people.
In a related development, Commander Okpara Agbala of Ekpeye Liberation Movement has applauded the decision by the All Progressives Congress (APC) National to endorse the Senator-elect for Akwa Ibom North West, Godswill Akpabio, for the position of president of the 10th Senate of the Federal Republic of Nigeria.
Com. Agbala stated that Senator Akpabio's preference may not be unconnected to his pan-Nigerian credentials.
Okoara recalled that as governor of Akwa Ibom State, Chief Godswill Akpabio transformed the state through infrastructural and human capital developments, which earned him the nickname as the one who turned boys into men.
The Commander further hinted through the release that Chief Akpabio, made education free and compulsory and further eradicated the houseboy/housegirl syndrome among Akwa Ibom children with a legal framework.
He called for total support of Nigerians in order to make the 10th National Assembly rancour free.