Nonagenarian Thanks God For His Faithfulness
2 min read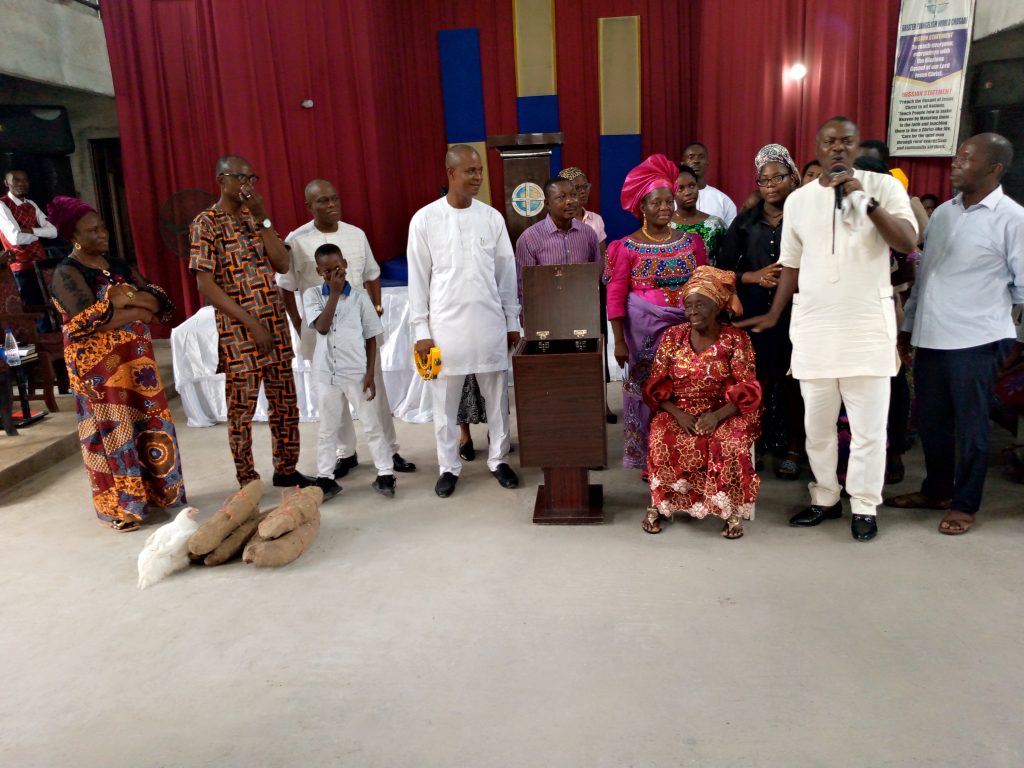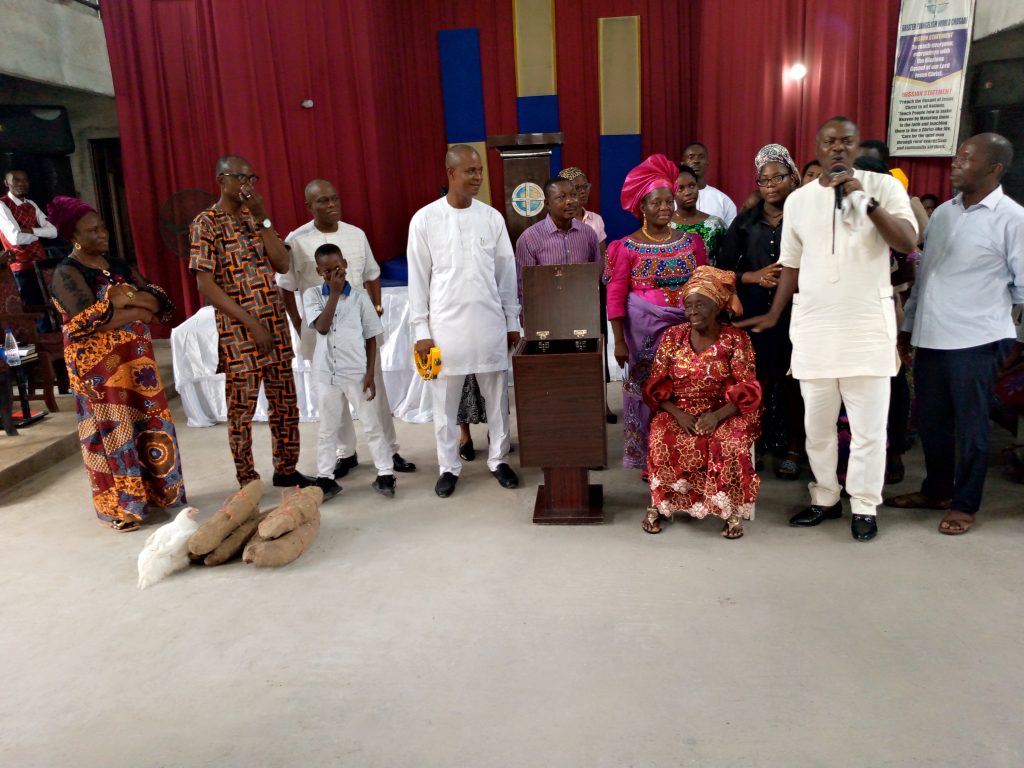 by Pearl Harold
A nonagenarian, Elder Lydia Enyiumanu Oyagir,i has given thanks to God Almighty for His mercies and faithfulness in her life and family.
In her speech, Elder Lydia eulogised the church, Greater Evangelism World Crusade, Abuloma Zonal Headquarters, Port Harcourt, for their love, kindness and unity of purpose.
She urged believers to hold fast onto God and not to waver in faith based on worldly fantasies, adding that the enemy has concocted many deceitful ways to pull out believers from the heavenly race.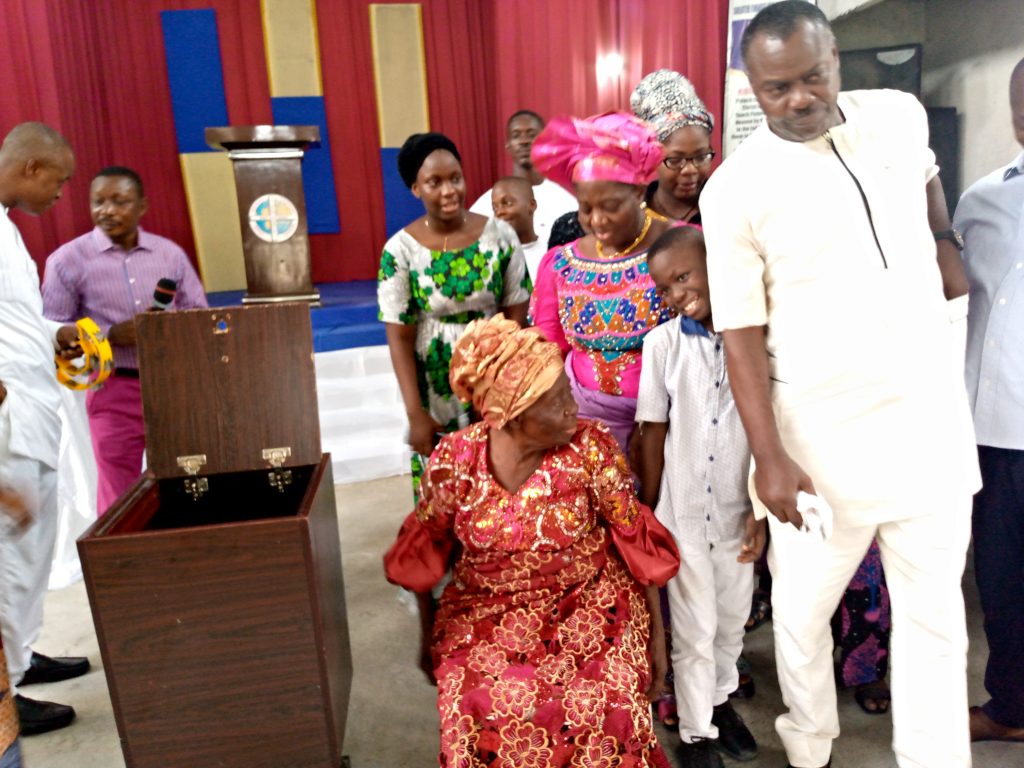 Elder Lydia, who is a National Elder of the church, hinted that in Christ, she has found peace, comfort and relaxed mind, added that she will continue to be thankful to God for His abundant grace, mercy and good health.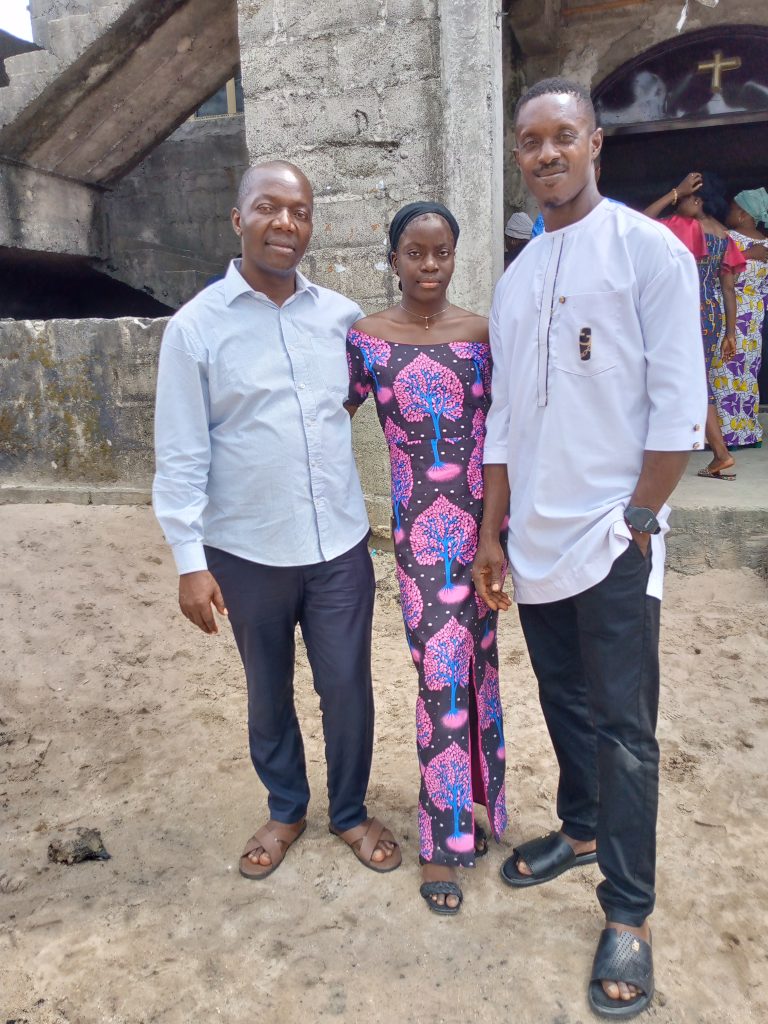 Mama Lydia Oyagiri specially thanked Elder Jerry and entire family that has taken it as their sole responsibility to take her to and fro the church every Sunday, added that Pastor Pat, who she described as her adopted daughter for always being there, prayed that God Almighty that owes no man shall reward them accordingly.
She prayed that God Almighty continues to bless His children and church and make the love wax stronger to His glory.
Speaking on behalf of her children, Pastor Prince Francis Ibulubo, said the children came to appreciate God Almighty for their mother, whom He has kept alive, strong and healthy.
Ibulubo, who described the nonagenarian mother as a workaholic, said; "Given the chance, Mama would be coming to clean the sanctuary and church compound. She has a phobia for dirtiness, especially for things of God.
"God has been really faithful to Mama. By her age, she still has a farm she solely takes care of. Every morning, after prayers, she goes to the farm to do one thing or the other."
Pastor Ibulubo thanked the church for the love showered on her from time to time.
Responding to the nonagenarian, the Resident Pastor and Zonal Minister, Pastor Aribobo Solomon, said that indeed, God has been faithful to Mama to have preserved her life in good health.
He informed the congregation that the church is still benefitting immensely from Mama, as according to him; 'she still counsels the youths on proper dressing and decent appearance, wondering what she would have done if she was younger.'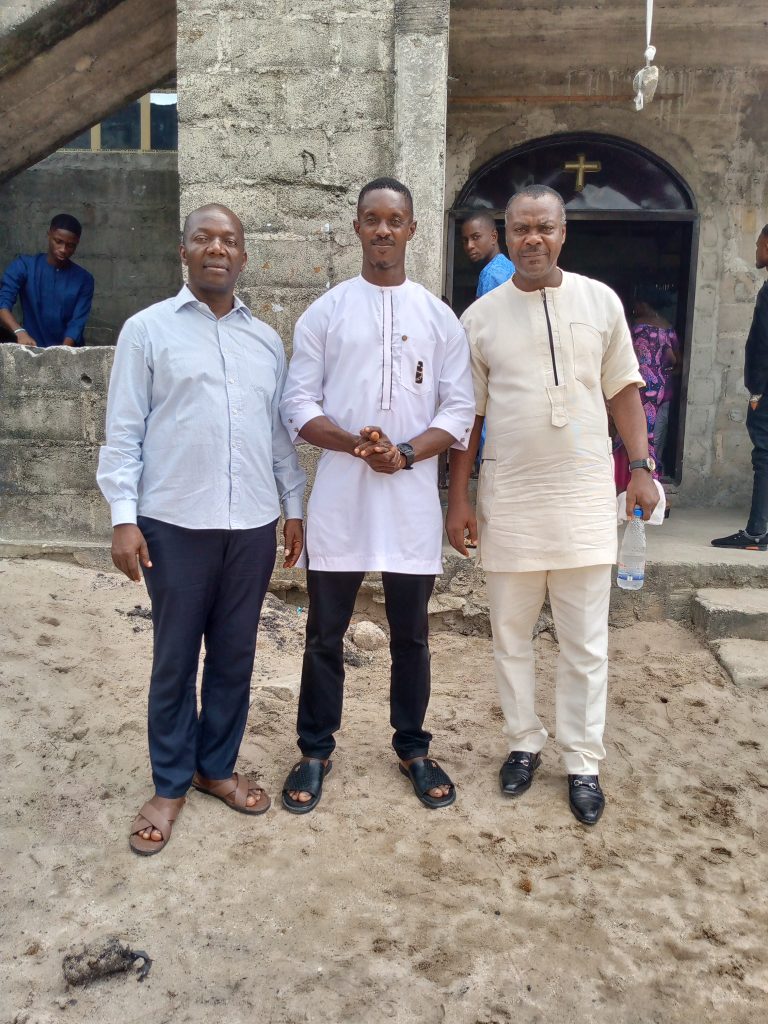 Highlights of the thanksgiving was gift presentation by the nonagenarian and her family.