YOUTH EMPOWERMENT: Hon Obordor Best Amongst Equals – BYSA Speaker
3 min read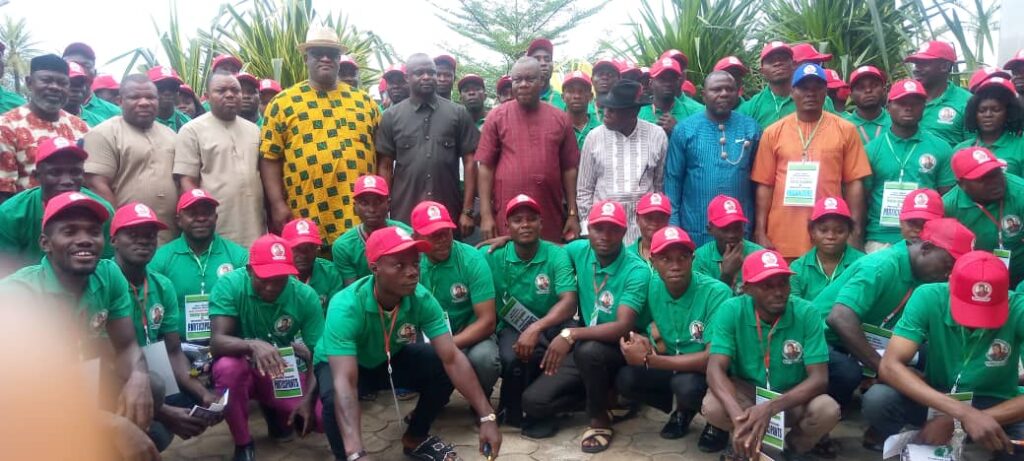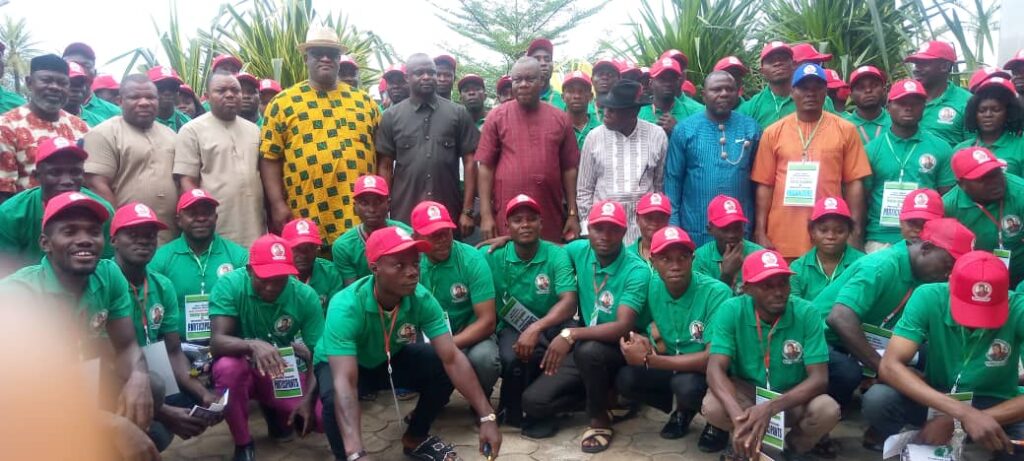 by Oyagiri Chime-emele
Speaker of the Bayelsa State House of Assembly, Rt Hon Abraham Ngobere, has described the member representing Ogbia Constituency I, Hon Mitema Obordor as best amongst equals in youth empowerment.
Ngobere made the statement on Tuesday, April 19th at the opening ceremony of this year's Hon Chief Mitema Obordor Agro/Entrepreneurship Youth Training and Empowerment Programme in Yenagoa, Bayelsa State.
He stated that the programme was solely sponsored by Hon Obordor as no money was earmarked by the House for such purpose.
He opined that government's efforts alone might not be able to take care of the increasing food demands, hence agro based youth empowerment 'programmes would be encouraged across the state.
In his words: "The Vision carrier is special, vocal, social and versatile. He is like an encyclopedia that we consult very often.
"He is best amongst equals.
"No money is made available officially for programmes like this, but it is from individual's pocket.
The Speaker urged the trainees not to see the programme as another opportunity to receive from a politician, rather, as a life time window to better their lot.
"I urge the trainees to maximally utilize this opportunity at your disposal than just being listed as one of the trainees with virtually nothing to hold onto, because you think is your share of political largesse," he advised.
In his speech, the state commissioner for Agriculture and Natural Resources, Hon David Alagoa advised the trainees that the programme was an opportunity to redefine the future of Ogbia youths.
"This programme defines the future of Ogbia youths. You have lost and sold your future if you sell your starter pack. Take this opportunity as a life time empowerment," Agric commissioner warned.
Earlier in his address, the organiser and vision carrier of the programme, Hon Chief Mitema Obordor stated that the zeal to empower his local government area youths is to fulfill his campaign promises amongst others.
His words: "We made some electoral promises which we have religiously followed. One of them is capacity building and empowerment amongst youths; where i have ploughed in the limited resources at my disposal as a legislator to train Ogbia youths in various skills acquisition programme, depending on available opportunities and resources."
Obordor, who is also the law maker representing Ogbia Constituency I, in the state assembly said the empowerment was borne out of dedication and commitment to transform the youths, added that no tier of government have disbursed fund for this purpose.
Expatiating more on his reasons for embarking on the programme, he said; "This is my little way to complement what the prosperity government of Senator Douye Diri is doing at the State level on agricultural skills acquisition and development in Bayelsa State."
The two days programme, with one hundred and fifty six (156) trainees, trained participants on Rice Cultivation, Cassava Cultivation, Plantain Cultivation, Fisheries, Food Processing and Entrepreneurship.