100 Reasons Why Chibuike Rotimi Amaechi Deserves And Must Run For The Office Of The President of Nigeria
8 min read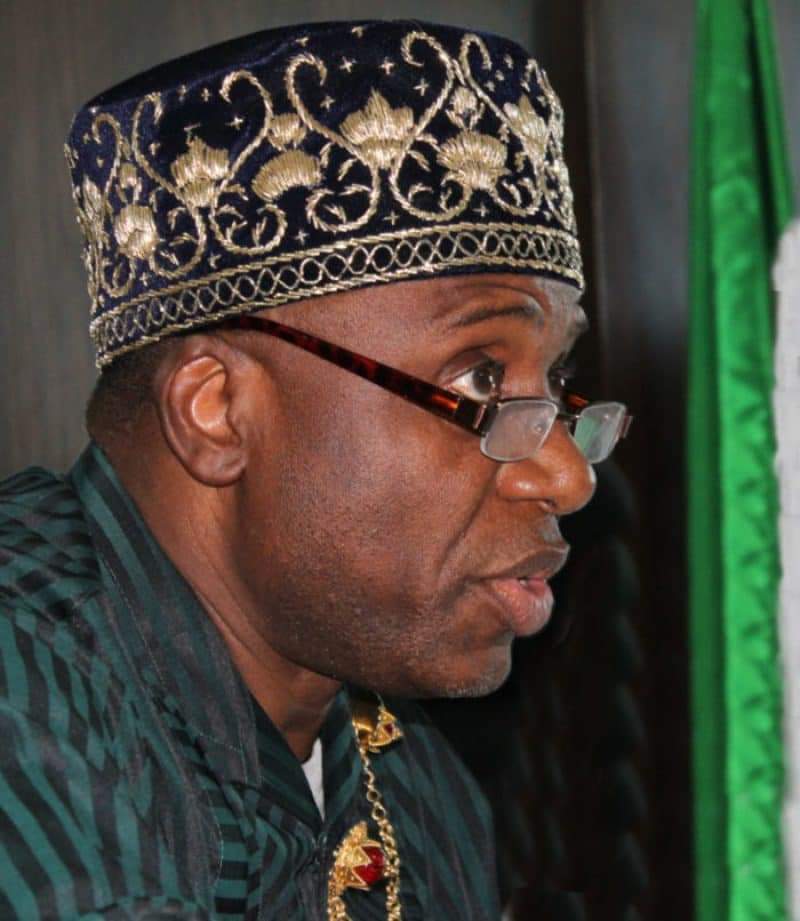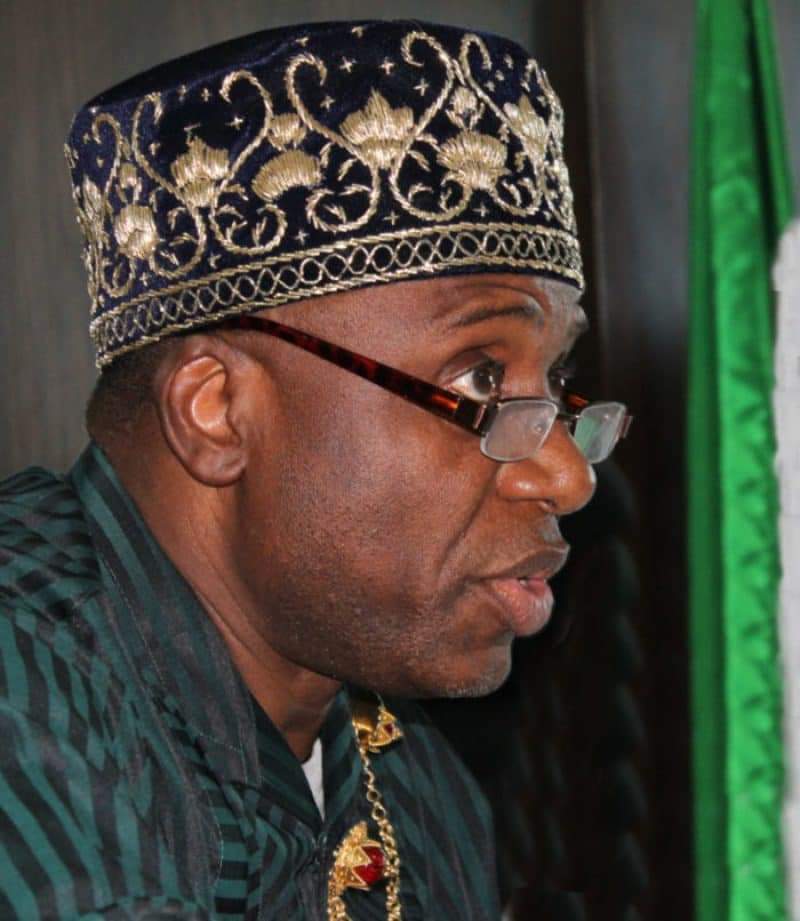 written by Dave Sikpa
It is aphoristic that when a road is good, you ply it twice.
Rt. Hon. Rotimi Chibuike Amaechi is not just a good road that has to be plied twice if not more, but many times due to the prudence and steadfastness in his leadership style.

The name Amaechi sits on the table of every household in Nigeria. No political and/ or beneficial discourse will be complete without the name being mentioned especially in Rivers State where he comes from. His name sends shivers to his political opponents who see him as 'demigod' of politics, to a lot more, he is a political Godfather whose activities have impacted positively to the lives of many.
Let me take a brief to let you into his numerous achievements which have given rise for his call to take over the mantle of leadership from President Muhammed Buhari in 2023.

Social Prefect Community Secondary School, Okolobiri, Bayelsa State.
NURSS President, University of Port Harcourt.
Philanthropist.
SA Students Affairs to Gov. Rufus Ada George.
Secretary PAMO Clinic, owned by Gov. Peter Odili.
Two Time Speaker, Rivers State House of Assembly.
Two Time Governor of Rivers State.
Two Time Chairman, Nigeria Governors Forum
Two Time Minister of the Federal Republic of Nigeria.
Two Time Buhari's Presidential Campaign DG
Two Time most performing Minister of the Federal Republic of Nigeria.

As social prefect, Amaechi performed creditably well.
As NURSS President, Amaechi was very active in Students unionism, which gave him the opportunity to be appointed the SA on Students Affairs to Gov. Rufus Ada George.
As Secretary to PAMO Clinic, Amaechi performed optimally well.
As Speaker, Amaechi was voted Chairman Conference of Speakers, a feat he used to establish a Secretariat in 2003 for the Conference of Speakers. He also led his members to the Supreme Court's judgement that the control and supervision of Local Government was the absolute right of the State House of Assembly when the National Assembly moved to hijack the legislative function of the State.

As Governor, Rotimi Amaechi dualized the Rumuokoro/ Choba/ East West Road.
Constructed Eleme junction Flyover.
Constructed Omofor/ Agba Ndele Road.
Dredged/ worked roads at Opobo New Layout.
Reclaimed Land in Opobo Town.
Constructed Ozuzu- CSS Isu Ogida, Owu Egbu Road.
Dualized Airport/ Isiokpo/ Omerelu Roads.
Dualized Ada George phases 1 & 2, NTA/ Choba, Airport Roads.
Dualized Rumuola/ Rumuokuta Road's.
Dualized First Bank, Rumuomasi Road.
Dualized slaughter, Trans Amadi/ RumuobiakaniRoad.
Shore protection and land reclamation of Egbomama/ Olukama.
Construction of a Bridge at Bolo Creek.
Dualized Eleme/ Igbo Etche Link Road.
Constructed Apani Internal Roads.
Constructed Nyokhana/ Kenkhana Link Road with Bridge from Luuwi – Beta.
Constructed Odhiolugboji/ Enito 1&2, Oshie Road.

Expanded Mbiama/ Akinima Road. Constructed Bori Internal Roads, phase 3.
Constructed Okehi/ Ihie/Apani Roads.
Constructed Abua/ Okoba close, Rumuibekwe, with extension to Elelenwo.
Constructed Ikuru Town
Atlantic Ocean Road.
Dualized Education/ Mile 1- Mile 3 Roads.
Dualized Wimpey Road.
Constructed Okehi/ MBA/ Umuaturu/ Akpoku/ Obite Roads.
Built Flyover at Agip Junction.
Reconstructed Town New Layout Market.
Built Obi Wali Cultural Centre.

Monthly Sanitation was carried out in all the LGAs of Rivers State.
Built a suitable secretariat for the NUJ, Moscow Road
Dualized Rumukrushi/Eneka/Igwuruta Road.
Built Kelsey Harrison Hospital, Emenike Street.
Built Buguma Fish Farm.
Created Songhai Farm.
Initiated Banana Plantation.
Constructed Abuloma/Woji Bridge.
Constructed Obiri Ikwerre Interchange.
Took over the payment of junior and secondary schools UBE teachers from the Local Government.
Built modern primary and secondary schools in every community across the state.
Paid the highest salaries in Nigeria to teachers.
Port Harcourt was made the World Book Capital in 2014.
Declared free education, including free uniforms, bag and sandals for all public primary and secondary schools indigenes and non indigenes in Rivers State.

Paid annul bursary to both undergraduates and post graduates if Rivers indigenes in Nigeria Universities.
Gave scholarship to all indigenous lecturers of Rivers State University of Science, now Rivers State University to upgrade to Ph.D.

Gave scholarship to over 3, 000 for school abroad spread across the globe, with a functional scholarship Board in focus.
Employed 13, 000 teachers.
Employed over a hundred polytechnic lecturers.
7.5MW of power was set as to ensure adequate power supply in the state.
Completed 460MW, 130MW at Oginigba, Trans Amadi.
150 MW at Omoku
130MW at Afam.
75MW at Onne.
Kick started another 180MW at Afam before the expiration of his tenure.

Began talks with the Federal Government to allow Rivers State distribute its power to ensure regular power supply to the people.

Ensured Rivers People slept with their two eyes closed by fighting toothless and driven some to the creeks and other areas when militia and cultism were ravaging the state.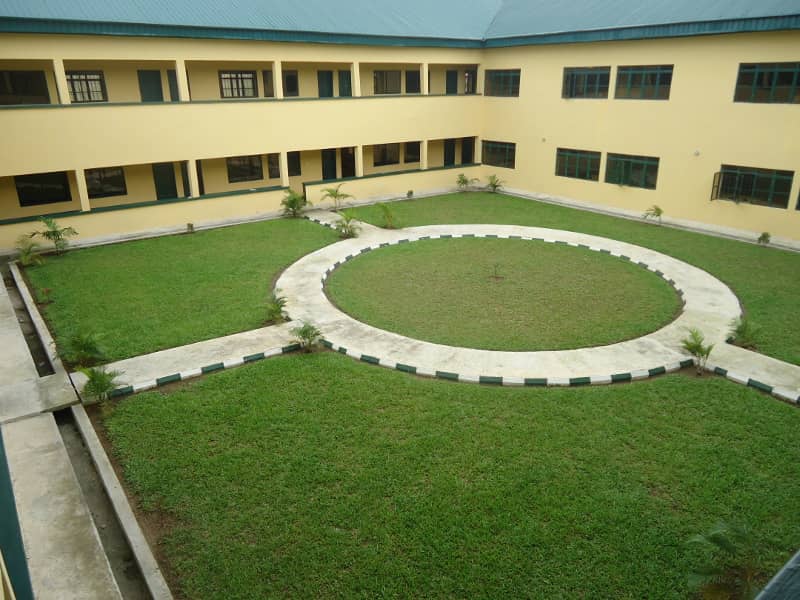 Brought the Greater Port Harcourt master plan into actualization by constructing Adokiye Amiesimaka Stadium and by launching the planned New Rivers State University Campus.

Adopted the Garden City Literary Festival which was made a yearly event.
Revived the Port Harcourt Carnival tagged Carniriv.

Brought ION Film Festival, African Film Festival, Miss ECOWAS to Port Harcourt.
Sponsored Odudu Awards, the brain child of Doctor Michael Ogolo, which ran for five years, from 2009 – 2014.
Sponsored and still sponsoring Julius Agwu's Nite of A Thousand Laughs that still runs till date and several others.
Initiated Town Hall meetings where the people can be communicated with, thereby solving their problems.

Set up Rivers State Due Process Commission to the exercise of Due Process in all Rivers State procurements and contracts.
Instituted Public Private Partnership and many more.

Appointed both indigenes and non indigenes in his cabinet, of which Ade Adeogun, the immediate past Sole Administrator of the Rivers State Waste Management Agency(RIWAMA) was one of its beneficiary.
Made out time in his busy schedule to promptly mobilise the contractors and supervise most of the projects issued to them to ensure for speedy delivery of the jobs.

As Chairman Nigeria Governors Forum, Amaechi later formed the nPDP alongside four other Governors that later collaborated with the Legacy parties to form the ruling party, when they were giving him some troubles in the Forum.

As a Minister, Amaechi built the Ebute Meta Rail station, the biggest in West Africa.

Built the First Double Track Standard Gauge Rain Line in West Africa, first Nigerian Railway to be started and completed by the same administration since 1960.
Built the Largest Railway Line in West Africa with a Holding Capacity of 6, 000 passengers.
Built the Naval College, Ubima.
Built Transportation University, Katsina State.
Tilted the Port Harcourt Airport to meet International standard.
Onne Port Berthed the largest Vessel ever to Berth in Nigeria.
Mearsk Shipping Containers(MSC) connect and generally shipping lines have fully returned to the Ports with average of 1, 599 containers every fortnight and over 2, 000 MR of cargo monthly.

Pushed for the Bonny/ Bodo Mega Road with multiple Bridges by the Federal Government, the scope comprises of construction of 39km and cross culverts and two mini Bridges with a span of 23 meters each, as well as two credible bridges, Afa Creek Bridge of about 530 metres length and Namabie Creek Bridge of about 640 metres length, in addition to the construction of a major Bridge of about 750 metres, which cost was about # 120b.
Dredging and sweeping of Waterways within the Eastern Ports Corridor, executed by the Bonny Channel Construction Company Limited.
Shipping Containers Increased by over 50%.

Completed and Commissioned the Warri- Itakpe Rail Line, which covers 90% of the entire South- South.
Committed the Federal Government 100% to hasten the Ogoni Clean up Exercise.
Approved some private waterfront jetty owners to build private tank Farrows that have aided the storage and distribution of petroleum products in Rivers State.
Approved the Warri/ Bonny Deep Sea projects.

Ensured the refund of #78.9b for the Federal Roads constructed in his [Amaechi's] administration as the Governor of Rivers State was returned to the present administration of Gov. Nyesom Wike.

Revamped the Rail sector with the modernization of Nigerian Railway.
Supervised the completion of the Abuja- Kaduna Rail line.
Secured the contract for the Lagos- Ibadan- Kano Rail line which Lagos- Ibadan sector has been delivered, with the State of the art train stations, with the extension of the line into the seaport in Apapa.
On track to deliver the Lekki Deep seaport.
Kick started the Kano- Maradi Rail line, Bonny Deep Seaport, Railway Industrial Park in Port Harcourt.
Building Standard Gauge Rail line while reconstructing the existing Narrow Gauge line.

Flagged off the construction of Port Harcourt- Maiduguri Rail Line.
Started work on the the contract for the Lagos- Calabar Coastal Rail line.
Initiated the building of Multi- Disciplinary University in Rivers State and the training of 300 Nigerian Students in Chinese University on Railway Engineering.
Launched the Integrated National Maritime Surveillance and security Infrastructural Project, also known as the the Deep Sea project that will ensure on water and Nigeria's territory.
Overseeing the construction of Inland Dry Ports in different parts of the Country, Deep Seaports and ensuring that all agencies under the Ministry of Transportation are performing in high gear..

As the Director General Buhari's Campaign Organization,
Amaechi ousted the Incumbent President with his vehement campaign and energy, allowing for his party, the APC becoming the ruling party in the Presidential level.
As a Philanthropist, Amaechi has and still touching the hearts of many with his kind gestures.

Paid the bills of many ailing individuals both at home and abroad.
Sponsored many for higher learning's abroad.
Placed some persons in enviable positions in different endeavours.
Employed many youngsters in different fields.
In a nutshell, his benevolence knows no bounds.

Amaechi had also been a Director of Boards and Special Assistant and he diligently served in those regard.
Rt. Hon. Chibuike Rotimi Amaechi creditably acquitted himself in all his undertakings which earned him the titles, 'Ochi Aliri Ikwerre'.
'Dike Di Oha Nma1 of Uturu'.
'Ekwueme' of Transportation.
Lion of Niger Delta.
The Star Boy.
The Good Shepherd.
'Dan Amanar Daura'.
The Man Who The Cap Fits.

Yes, the cap fits him and with all these achievements in good quantum, it would be deduced that Amaechi is over capable of fitting in as the next president of Nigeria if given the opportunity.

I therefore urge you, Super Minister Rotimi Chibuike Amaechi to declare your interest to run as I am sure you will carry the country to greater heights.