Women Are Capable Of Leading – Mrs. Ann Eke . . . Amaechi Vanguard Women Declare Support For APC LGA Party Chairman
4 min read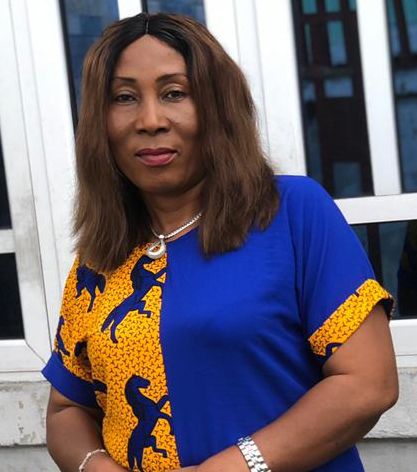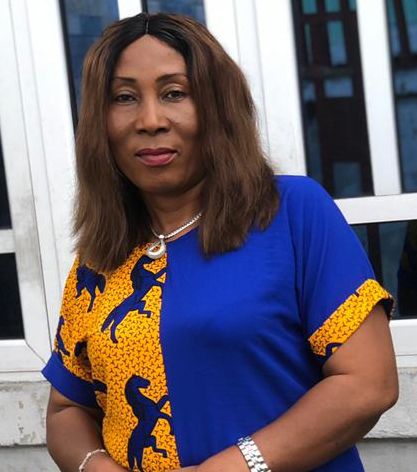 The Women Leader of Amaechi Vanguard in Ahoada East Local Government Area of Rivers State, Mrs. Ann Peter Eke has without mincing words declared that her women support the All Progressives Congress (APC) LGA Chairman, Chief Salvation Ezegwogwo and his people oriented decisions, aimed at uniting the party members and giving everyone a sense of belonging.
Mrs Eke who is of Ward 10, appealed to the party leadership to give women more opportunities to serve, than relegating them only to deputize or assist the men folks in party position of responsibilities.
In this exclusive interview with Bochnews' Pearl Harold, she also made case for the Youths as a mother, soliciting that programmes that will build and position them for future leadership roles be encouraged by the party.
The Amaechi Vanguard LGA Women Leader waved off the perception that most women sleep around to get recognized, describing it as erroneous, archaic and dastardly.
Excerpt :
BOCHNEWS : Who is Ann Eke?
ANS : Ann Peter Eke, is a woman that has fear of God from Ward 10, Unit 2 in Ahoada East Local Government Area of rivers state.
BOCHNEWS : As the Ahoada East Local Government Area Women Leader for Amaechi Vanguard, can you throw more light on the activities of the group and how you have fared with your women mobilization drive?
ANS : Amaechi Vanguard is a non governmental organization comprising of
individuals with passion and core mandate to qalvanise and muster support for our principal Rt Hon. Chibuike Rotimi Amaechi to take up the mantle of leadership as the President of the Federal Republic of Nigeria under APC come 2023.
As its LGA women leader, I have been working in synergy with my ward women leaders, giving direction. The mobilization has been great and tremendous. Through the activities of the group, more women have joined and registered with our party. There is no clan nor sub- clan that did not benefit in terms of infrastructure in the LGA under Amaechi's administration.
BOCHNEWS : What is your view about women in politics in Nigeria?
ANS : Women in politics should be given more opportunities to serve. Relegating women to deputies and vice is not encouraging.
Women like Hon. Maureen Tamunu, Aleruchi Cookey-Gam, Alice and others have made the party proud in their various field of responsibilities. I think, we have more capable women if properly encouraged.
BOCHNEWS : Would you say the women have gotten adequate representation in politics as it concerns your LGA?
ANS : No, women are hardly involved in decision making in my LGA politics. Am appealing to the new LGA leadership, ably headed by Hon Salvation Ezegwogwo to do something in this regard.
As mothers, we have a better understanding of our children and also, women are more trustworthy in politics than our men.
BOCHNEWS : So far, how have women in politics fared compared to the men, especially in your locality?
ANS : In the past 6 years, I'll say women are rising up and getting involved in politics, but we still need to do more, we are way below the men
BOCHNEWS : There is this perception that women in politics sleep around to get recognized and positions. What's your take on that?
ANS : That's not true, whoever believes that is living in the past. I've seen women in the grassroots mobilizing and playing proper politics.
Most women earn their positions on merit and performance. With due respect, most women have capacity that even some men lack
BOCHNEWS : Women most times do not support theirs, what do you think is responsible?
ANS : It's natural. Greed and jealousy, could be another reason but it's not limited to women alone.
BOCHNEWS : As a mother, what area would you draw your party's attention to as a matter of urgency, if it takes over governance in the State and LGA?
ANS : The youths. I'll like the party to set up policies to engage our youths and make them better. The youths are the strength of the party and leaders of tomorrow.
BOCHNEWS : As women leader of a group, do you think the party women accept and believe in the results of the Ward and LGA Congresses
ANS : Yes, I think the party leadership got it right, the congresses were perfect, I believe every party woman will be happy with it, especially ours of Amaechi Vanguard.
BOCHNEWS : A new LGA Party Chairman has emerged through the process of ward congress, what is your view on his style of leadership so far?
ANS : My LGA party chairman, so far I will say is the best LGA party chairman in the state. He has hit the ground running already and has been reuniting party members.
He is doing incredibly well and he has my full support and that of the vanguard. The party has not fared this good in just a little while. His inclusive style is superb.
BOCHNEWS : What is your advise to your women folks in respect to politics?
ANS : No woman in politics should be intimidated by her male counterpart, if you have capacity to deliver, come out and show it, respect whom respect is due and play politics by its ethics.
Politics is a game of numbers, so, our women should judiciously utilize the higher numbers that God gave us. And the women should not forget that 'no woman, no nation.'