Several Persons Injured, Property destroyed as Hoodlums Attack Peaceful Protesters in Bayelsa
2 min read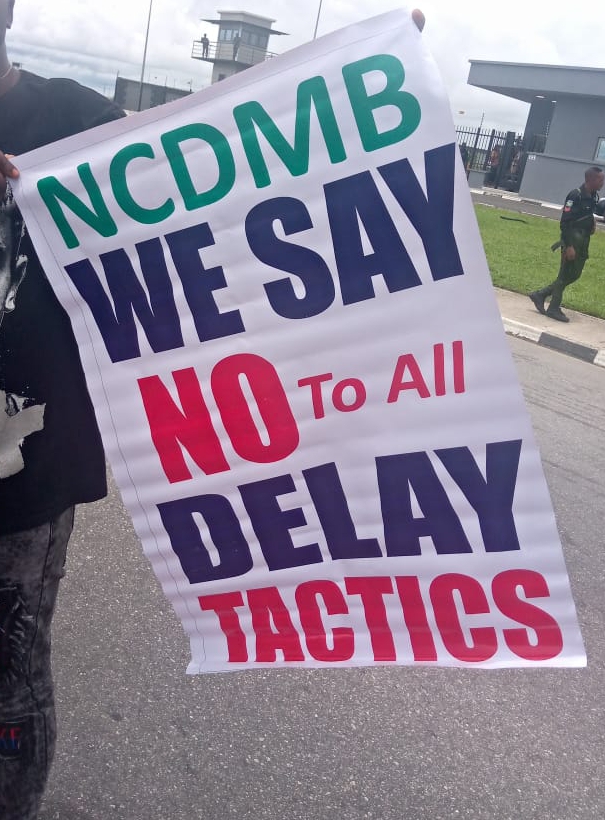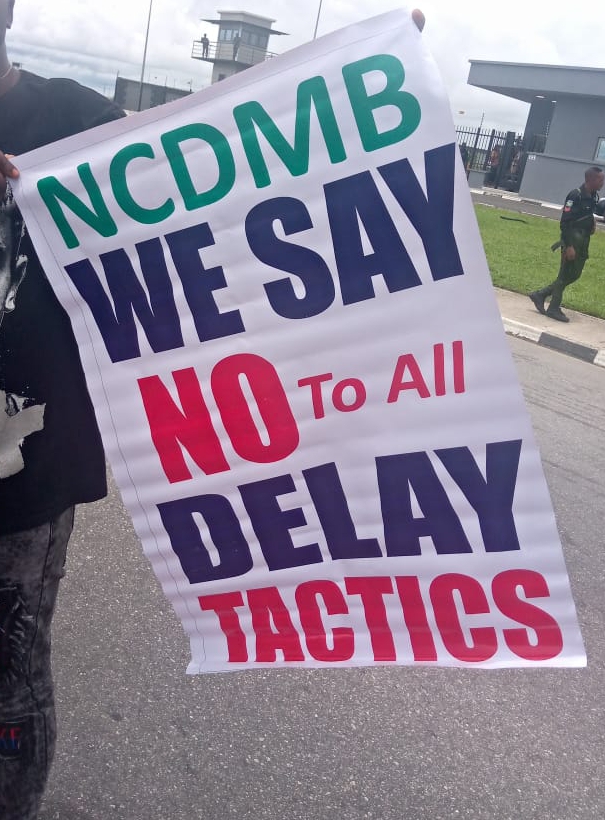 Chris Mark,Yenagoa
No fewer than five persons sustained various forms of injuries and property destroyed yesterday as suspected thugs attacked peaceful protesters in Yenagoa,Bayelsa State.
The protest that started peacefully at the entrance of Nigerian Content Development and Monitoring Board (NCDMB) building turned violenct when some suspected hoodlums suddenly invaded the protesters with dangerous weapons.
The decision to embark on the protest was made known to newsmen by the Sagbama Local Government Cordinator,Host Communities Oil and Gas (HOSCOM) Safa Praise Perekebina who expressed displeasure over NCDMB non implementation of trainings for youths of the oil and gas communities.
Prior to the obstruction by thugs,the protesters filed out in their numbers with placards carrying inscriptions like."we will embark on our trainings as agreed today,The injustice melted on oil and gas Host communities must end,enough is enough,1000 youths must be trained.
However, confusion ensued when thugs attacked the protesters with weapons leaving many injured and property destroyed.It took the intervention of security operatives attached to NCDMB to dispatch the hoodlums.
While narrating the ordeal of the protesters,Safa Praise Perekebina expressed dismay on the attack despite the presence of security operatives on ground and wondered how the hoodlums penetrated the rally despite the presence of security personnel.
He said,"some hoodlums came wanting to hijack the whole process that left to the clash between our people and the hoodlums.Anyway some of our persons were injured most of our properties destroyed.
"We were peaceful protesters,we were just at the gate with our canopies and even the military were there,the police was there,we were there with them before the hoodlums came.
"Some of our persons are injured,one young lady is in the hospital, another Austin Kikia forehead was wounded.Infact all our chairs were broken,our canopies were destroyed,infact the persons injured in HOSCOM are up to five persons wounded,they even hit me with a stone,a lot of persons were injured by the hoodlums.