Royal Father Charges Youths To Shun Violence
3 min read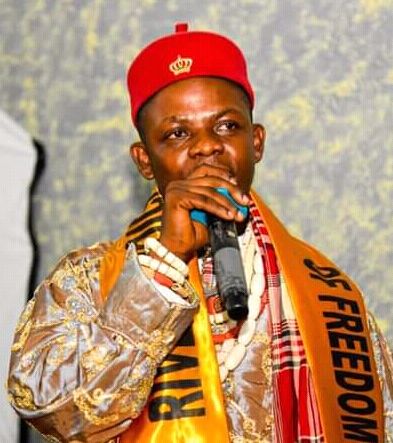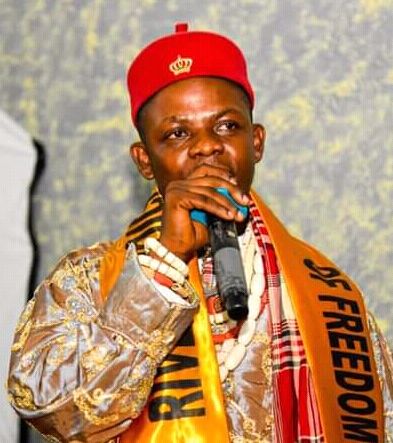 A royal father in Khana Local Government Area of Ogoni ethnic nation, Rivers, His Royal Highness, Chief (Amb.) Magnus Lesor Edooh has charged youths to shun violence, in other to attract development.
In this interview, Edooh kicked against the call by a State governor that citizens should bear arms for self defense, stressing that he still have faith in the Nigeria Police Force.
He informed our Correspondent, Oyagiri Chime-emele, that except true spirit of forgiveness is imbibed and exhibited, that the wanton killings may continue.
Excerpt:
BN : May the public meet you?
ANS: l am Royal Chief ( Amb),Magnus Lesor Edooh, Paramount Ruler of Dee Eewa village Vll, Spokesperson Kwawa Community Council of Chiefs and Elders in Khana LGA.
BN : The Ogoni especially Khana axis has been in the news lately, though not for good. What do you think are the remote and immediate causes of the wanton killings?
ANS : Well, there's no part of this country, Nigeria that don't have one challenge or the other security wise, it is very sad that people have been killed unjustly, disunity amongst ourselves and greed is the cause.
BN: What are the elite and traditional rulers doing to put to an end the killing of innocent people especially, since it has direct impact on them?
ANS : No father will allow his children to fight and kill themselves, the traditional institutions are doing their best, to ensue Ogoni is safe and peaceful.
BN: The government with its numerous Security apparatus seem helpless. Do you think is deliberate?
ANS : They are not helpless at all, we need to sensitize our people on inform management, so that government at all levels will act swiftly once there is any sign of security breech.
BN : As an opinion leader and custodian of the people culture, what options would you suggest as panacea to bring about lasting peace in the area?
ANS : We need to sympathize with those that have lost their loves ones, tell them to stop reprisal attacks. Going after their sponsors are job of security agencies.
BN: In Rivers State, the Ogonis are seen as one of the most educated ethnic nation in recent time. Would you say the education acquired has impacted positively?
If yes, why the seeming uncontrollable killings and if no, what are the reasons behind?
ANS : You are right to have mentioned about how educated Ogoni people are, the impacts is tremendous.
BN: What is the position of the apex socio cultural group, MOSSOP on these happenings?
ANS : They are working tirelessly with critical stakeholders to ensure tranquility and love reign in the land.
BN: A state governor recently advocated that every citizen should bear arms for self defense. Do you subscribe to this call, bearing in mind your experience in your area?
ANS : Not at all, how could untrained persons bear arms? No matter the security threat, l still believe in Nigeria Police, what we need is to report matters to them.
BN : SPDC has pulled out of Ogoni land. What is the way forward?
ANS : We shall decide on the way to go.
BN : A word of advise to the Youths especially and your people generally.
ANS: My dear fellow youths of Ogoni, peace is priceless, so l think if we give peace a chance development will come, investors will invest in our land.
Violence is not the best approach to complaint, whatever that might have gone wrong, let the spirit of forgiveness abide in us. I am one of you, but by virtue of my position, l am a monarch, respect is very important.
Protect your community, don't allow others to destroy your community, shun cultism, shun the bitterness, there is hope for you all, trust your leaders, tomorrow you will be like us, be a good follower.