Women Are Capable Of Handling Any Position – Hon. Tyna Miracle
3 min read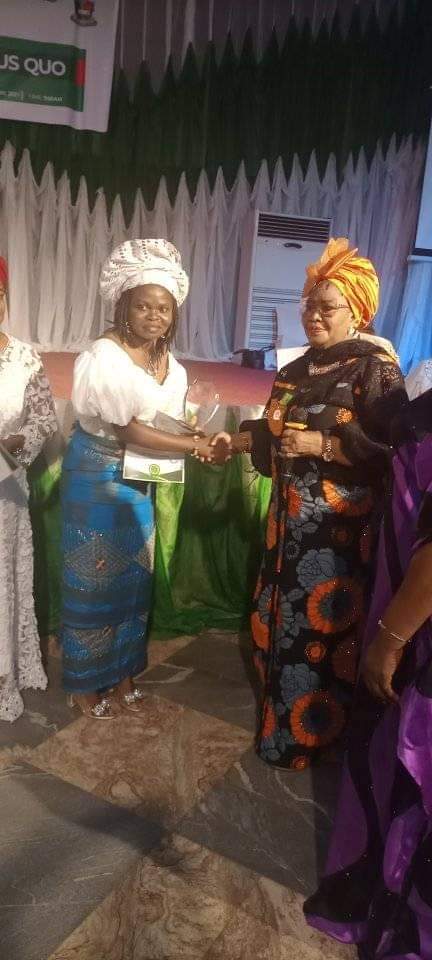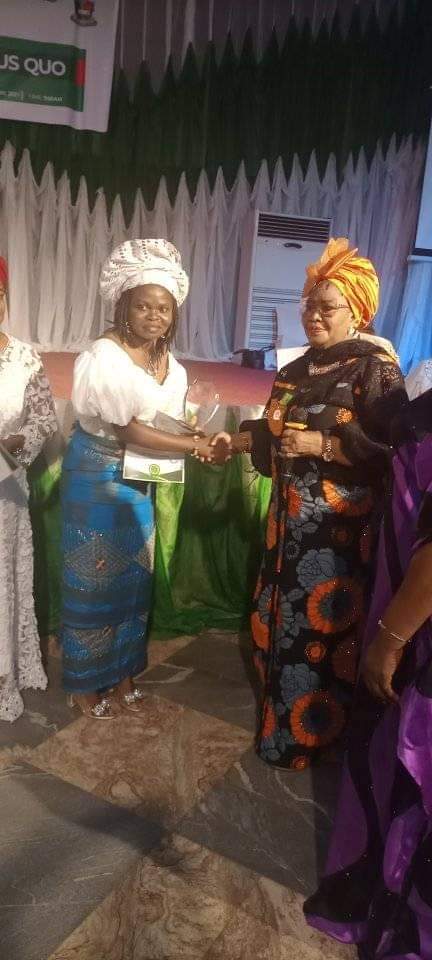 Hon Onem Tyna Miracle, Deputy Majority Leader representing Ogbia Ward 2 in the 8th Ogbia Legislative Assembly is a grassroot politician.
She recently constructed a bridge linking Otuokpoti and Otuogori communities in Ogbia LGA of Bayelsa State.
Due to the developmental strides she has achieved within the short period she assumed the position, she recently bagged a special award for Outstanding Performance in Community Development by National Council for Women Society (NCWS), Bayelsa State Chapter.
In this interview with our Correspondent, Chris Mark, the Councillor spoke on her recognition, women in politics and sundry issues.
Excerpt:
BN: How do you feel being recognized today?
Today is marvellous, am happy and overwhelmed that Her Excellency and National Council for Women Society (NCWS) recognized my little effort.
I want to commend the Prosperity Government of Senator Douye Diri, his Deputy and most especially the First Lady of Bayelsa State Dr (Mrs) Gloria Diri for their support and encouragement.
Infact, am grateful and excited, I give kudos to the Prosperity Government.
BN: What expectation do you have from women in the society and the new executive of NCWS?
I strongly hope they will deliver because women are making waves, they are doing better than men, even right now they are doing better.
If you go to the cyber space, you will see what women are doing in the country, then, if you talk about Bayelsa State, the women here are also doing very well.
We have commissioner for Transportation, she is a woman and others that are doing very well.
I commend the prosperity government for giving women 65% participation in politics, so, am happy and excited in today's event. It is a great one.
BN: What are some of the challenges you think women are facing,that you will like government to look into?
Women are facing a lot of challenges, ranging from the fact that people see women as vulnerable and not capable to handle positions.
But I want to tell them that women are capable of handling any position given to them.
I know they will perform excellently, so, I want to call on the Federal and state governments to support women in politics and also support 'not too young to run' advocacy to encourage women participate fully in politics in Nigeria and Bayelsa State, especially.
BN: Recently, you just constructed a bridge linking one community to others. Can you tell the public what motivated you?
The need to ameliorate the plight of my people who had to walk on the makeshift bridge with farm produce motivated me. I know the problem of my people as a local government legislature, am a grassroot politician, so, I know the problem which my people are facing especially road.
We used to have what is popularly known as 'monkey bridge'. So, I have to be pragmatic by showing evidence on what the common man will benefit, that's my major concern on how the common man will also benefit the dividend of democracy.
I'm a grassroot politician I know what they are passing through.
BN:How do you feel when people especially notable personalities commend you for the good work you are doing for your people?
I'm happy and grateful. Infact is God, am really happy for the commendations, especially the Douye Diri's administration. I am also happy that Councillors are doing well now. Gone are those days that they will say Councilors are not working.
You can see now that Councilors are working and doing better. So, I want to commend the prosperity government, the Deputy and Dr (Mrs) Gloria Diri for recognizing women and also, for recognizing the little support we have at the local government.
Why I decided to name the bridge a miracle bridge is because we have a miracle Governor, miracle Deputy Governor, miracle Councillor, hence a miracle First Lady and a miracle bridge.