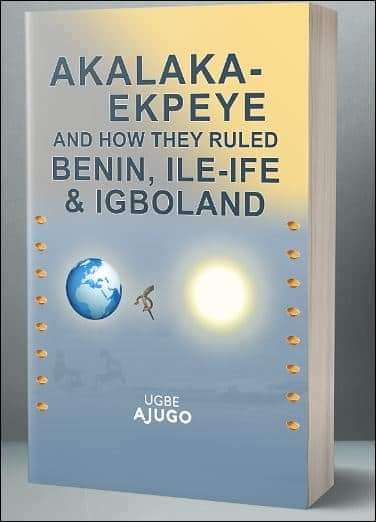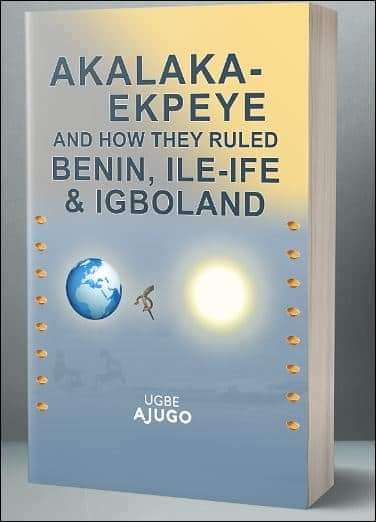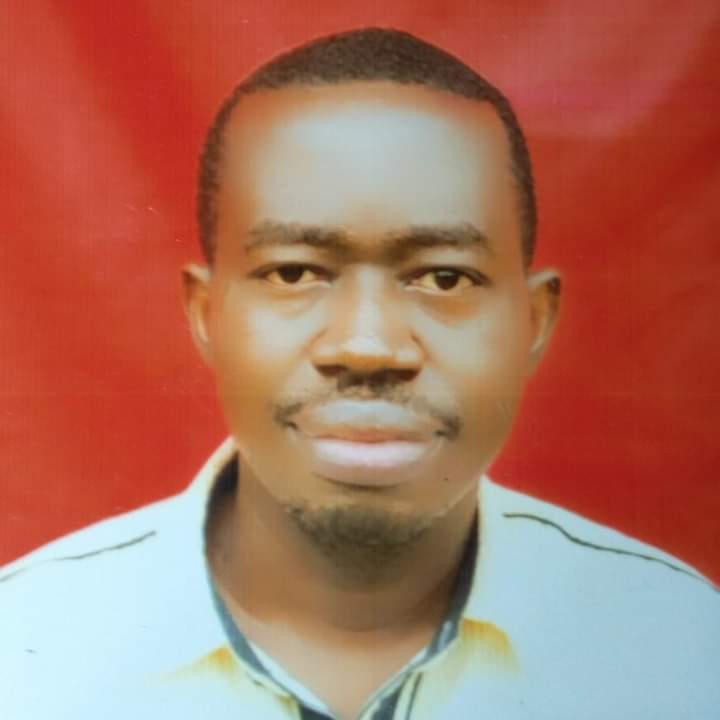 FEATURE
:
By Oyagiri Monday
Great memories of the legendary Akalaka people, the progenitors of Ekpeye, Ikwerre and Ogba who led the great migration to what is now Benin, Ile-Ife and Igbo between 600AD and 1700AD, a period of over 1000 years were invoked at the launch of the book titled: "Akalaka-Ekpeye And How They Ruled Benin, Ile- Ife And Igboland." The event took place at the auditorium of the Western Ahoada County High School, Ahoada Town in Ahoada East Local Government on Saturday, November 21, 2020. Top traditional rulers, academic leaders, politicians and businessmen and women spoke on the attributes of Akalaka people.
The book is authored by Ugbe Ajugo, a historian and the book is first of such to have been written against the story that Ekpeye, Ikwerre and Ogba migrated from Benin. Personalities that spoke at the event agreed the book "is an extraordinary pile of social wisdom." The list includes HRM Nye Udu Felix Enene Otuwarikpo, Ph.D, Nyishi-ele Upata Lowetu li Nye Udu Upata III; HRM Eze Cassidy Webber Ikegbidi, Eze Igbu Akoh II, HRM Eze Augustine Maxwell Okpokiri, Eze Igbu Ubie IV; Dr. Reason Onya; Dr. Nkasiobi Oguzor, former Provost of the Federal College of Education (T), Omoku; Dr. Edward Imo, Associate Dean, University of Port Harcourt; HRH Nye Udu Kelvin Ngozi Anugwo, Nye Udu Ede Upata I; HRH Eze Chigbo John, Chief Rowland Ebeledhi, Mr. Orisa Ekpete, Mr. Chukunda Tuta, Alhaji Sulaiman Ubaji, Arc. Chris Enwudor and Hon. Napoleon Ukalikpe.
Others are High Chief Chituru Festus Oyagiri, Nye Udu Ogbele Community; Chief Silas Okpara, President General of the Upata National Assembly; Chief Eric U. Okpara, Dr.Emmanuel Agbo, Chief S.Umejuru, Mr.Noble Egbe, Dr. Richard IIoma, High Chief Dr. Patricia Whudiga Ogbonna, Adauuwo Ekpeye Logbo among others.
The Moderator of the event and the Publisher of the Public Express Newspapers, Chief Ibezim Green-Ogbuleka, commended the author's restlessness in working towards the development of the Ekpeye society and enjoined historians of Ekpeye, Ikwerre and Ogba origin to emulate him.
"I know him to be very restless about changing the society which is why I decided to identify with him. Unlike others, Ugbe Ajugo has been engaging himself in research and other humanitarian activities. It's a challenge to other historians of Ekpeye origin and others from Ogba and Ikwerre to emulate him," Green-Ogbuleka advised. The former lawmaker who is also the Convener of the Ekpeye Family Hall Discourse expressed worry about the dearth of Ekpeye historical values and called for urgent reversal.
"Ekpeye is throwing away its history and if care is not taken, there will be nothing for the generations to come because we are not considering preservation of our historical and cultural values. With this book, Ugbe Ajugo has tried what so many people have failed to even conceive. This book I believe will avail many people of the opportunity of knowing about the great exploit and movement of the Akalaka people," he stated. The book demonstrated the linkages of Benin, Yoruba and Igbo cultures and customs to what are arguably traceable to Ekpeye. It gives insight about the mystery of Akalaka, discloses major findings on linguistics and cultural connections between Akalaka-Ekpeye people on the one hand, Igbo, Yoruba and Benin on the other hand.
Nye Udu Otuwarikpo commended the author, described him as a pacesetter. For him, the author has advertently started a race that would finally demystify the age-long notion that Akalaka migrated from Benin. "This expansionist attitude of ill-informed scholars did not in any case provide necessary proofs, for example by demonstrating linkages of Ekpeye customs and culture to what are known to have been practiced in Benin for a long time," the monarch asserted. To this, he argued, it would be very difficult to convincingly trace Akalaka migrated from Benin, "given the complete lack of supporting proofs. Such proofs are unavoidable" which is what Ajugo's book has in abundance.
Speaker after speaker commended the author for his painstaking effort. Both Eze Okpokiri and Eze Ikegbidi, Ubie and Akoh traditional rulers agreed the author has done well. Eze Ikegbidi said the launching of the book is timely and called for unity amongst the traditional institution inorder to assert "our true position." Akalaka people are said to be warriors and forthright. They would primarily not want to compromise their principles. Eze Okpokiri spoke in affirmation, noting the author as a product of good family upbringing. He however cautioned parents to be conscious of their children and ward's upbringing in order to make their names live after them.
Onya also showered praises on the author whom he described as energetic and exemplary which others should emulate. He stated that his presence despite his tight schedule was to honour the author, support his work and commend his industriousness. In a paper he presented to commemorate the book launch, he urged academians, artists, traditional leaders, clergies, politicians and others to rise and agitate for the Akalaka people in order to reasonably be involved in Nigeria national politics of development. But despite unresolved issues, Onya in his paper titled: "Ethnic Minorities And The Nigerian National Politics Of Development," advocated the use of "systemic and non-systemic" approaches to draw attention.
The climax was when Imo made a drama presentation using the Owu-ele (Nwala) masquerade. His paper which he titled: "Towards Debunking The Identity Crisis in Ekpeye Masquerade," he called for concerted effort to preserve the people's history and culture. The erudite scholar paid glowing tribute to the author for deeming it fit to start the Akalaka story from the Ekpeye point of view. Oguzor, the book reviewer, described the Ajugo's book as the first convincing work to be written on Akalaka either living or dead and added that he expected reactions in form of other books.
The author has shown himself to be a "lion" by threading where many feared because of the myth surrounding the Akalaka story. "He is not only putting the accounts into the public domain but also making history as an authority," the reviewer stated. It is also the first time that someone from the loins of Akalaka will be writing on details, convincingly because it was a-no-go-area before now.
"This book has thrown huge challenge; a wake-up call to documentation and preservation of the past and present," Oguzor further reacted. It is only when there is proper documentation and preservation of activities of the past and present can any serious society properly guide its future. This is because when a generation is not properly guided by the activities of the past and learned from the mistakes such generation usually invent its own rules and that is exactly what he has done, many at the book launch concurred.
While recommending the book to the public, Oguzor enjoined the author to take note of the shortcomings. And, he advised that "if there is anything, you have set off so many things in motion. The reason research work is ever evolving is because every good research work must be thoroughly debated and analyzed."
The story of Akalaka people as posited by Ajugo, is one that is very instructive. Either, that forms why he urged the people to "deign to take the chance." That between 600AD and 1700AD, a period of 1000 years, countless families left what is now known as Akalaka land and went far to what is now known as Ile-Ife, Benin and Igboland. According to him, the causes of these migration are rooted in environment and social factors. "Every 250 years or so, there was a major migration away from this land," Ajugo noted.
With plans to rebrand the Akalaka nation, he rhetorically asked: "where are we going"? In choosing a direction, he called on the people to pay attention to history. Looking back on the travails of his people, Ajugo blamed it on the mess of the slave trade era, and the intervention of the superior might of the 19th century European, culminating in the devastating politics of the newly created Nigeria." But, "Our story is not lost. And if I say yes, and you say yes,we shall rise again,this time,on the world stage," Ajugo summed.
The Regent to the stool of Eze Ekpeye Logbo of Ekpeyeland, Nye Udu Otuwarikpo, assured the author of support. He promised to sponsor him on live radio and television presentation, including the chance to attend the annual Usama Ekpeye convention in the United States of America and the Ekpeye Heritage Day in Ottawa, Canada.