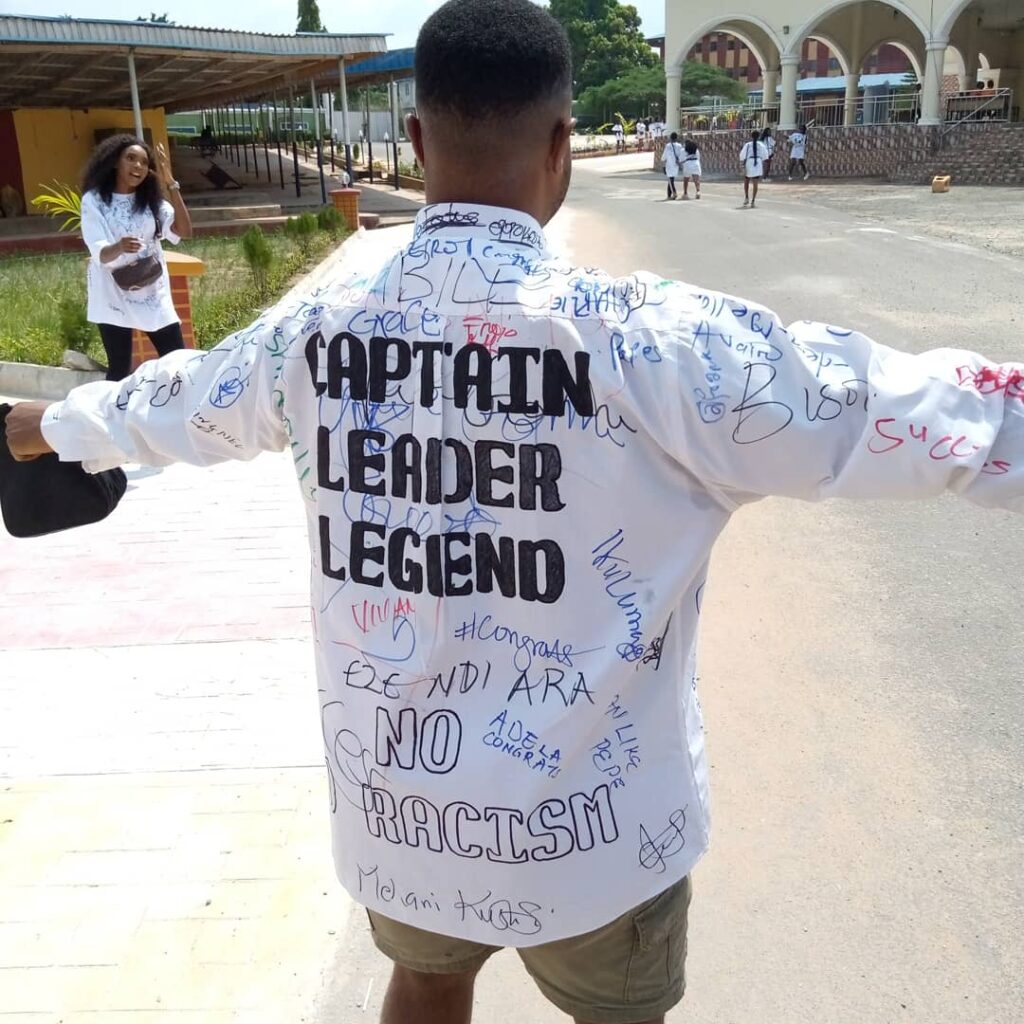 Congratulations on the completion of your degree.
It has been a long haul for you, at Madonna University, Okija, but I am sure you will agree that it is all worth it in the end.
You face a new chapter in your life now, and I want you to know that my thoughts and best wishes go with you.
May you enjoy continuous success in the years that lie ahead.
I know it has been a long four years for you, but you will never regret the time, energy, and sacrifice that you have put into this accomplishment.
I wish you all the best in your future endeavours. I know you will go far.
Captain fantastic *PEPE*, D.C.uncode (don't compare) FOETUS, Jennifer…
Well, we definitely know we going top…

B.I.G