Jonathan's Kinsmen Passes Vote of Confidence on Gov. Diri's Leadership
3 min read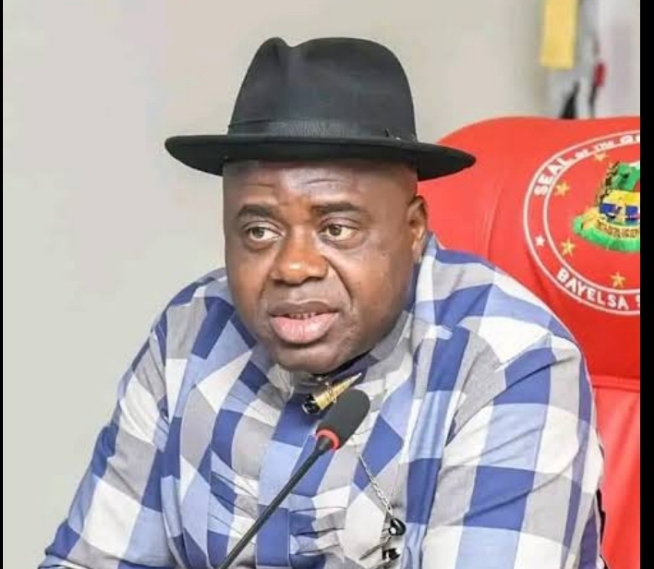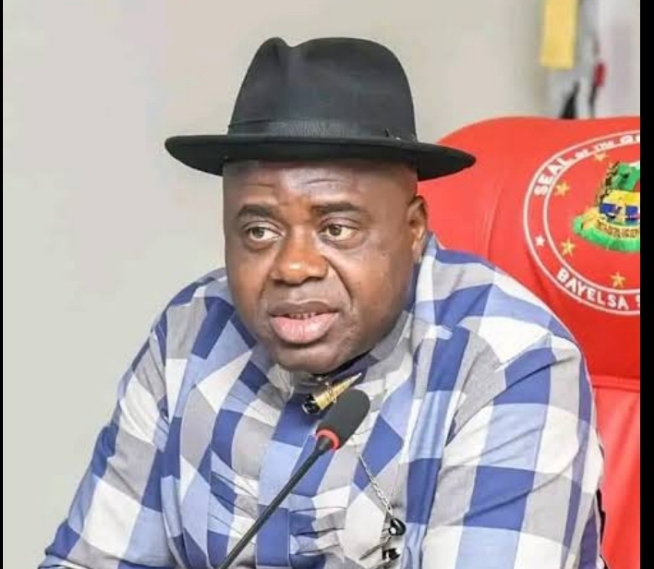 by Our Correspondent
Ahead of the November 11 gubernatorial election, the kinsmen of former President Goodluck Jonathan from the Ogbia Kingdom have passed a vote of confidence on the Bayelsa State Governor, Senator Douye Diri, for his developmental leadership.
The Ogbia people led by their paramount ruler, the Obanobhan III, King Dumaro Charles Owaba, gave the commendation during a Thank-You-Visit to Government House, Yenagoa, on Tuesday, September 12th.
In an address presented by his legal adviser, Mr. Ernest Omiloli, the monarch said they were highly impressed with the governor for promoting good governance in the state.
He noted that the Ogbia people were particularly pleased with Senator Diri and his team for their passion in tackling issues of development as evident in infrastructure provision and other projects across the state.
He listed the achievements of the present administration in Ogbia kingdom to include construction and commissioning of the bridge and an adjoining road at Imiringi, construction of three important bridges and rehabilitation of Elebele community access road and construction of a psychiatric hospital at Ogbia town.
Other projects include rehabilitation of the Otuoke-Onuebum road and construction of a pavilion at Ogbia town.
They also expressed gratitude to the governor for actively participating in the 15th memorial celebration of the late sage, Chief Melford Okilo, the first civilian governor of old Rivers State as well as appointment of their sons and daughters into his government.
They however requested that when re-elected, the Prosperity Government should consider the construction of some roads in Ogbia local government area. They include the Akaba-Ogu road in Yenagoa local government area to Okodi in Ogbia local government area, Otuabagi-Idema-Emaguo-Okoroba-Akani road, Otakeme-Otakpein-Otuogidi road as well as the Ewoi-Otuabula 2 and Abobiri roads.
In his response, Governor Douye Diri thanked the Ogbia people for supporting his administration.
The state's helmsman however noted that the Akaba-Okodi road, which is one out of the roads on their request list, was already being constructed by his administration.
He assured that the administration was committed to spreading development to every nook and cranny of the state.
The governor stressed the need for the leadership of the area to focus on the issue of security and not condone acts of lawlessness.
He said: "We cannot continue to have criminals taking over our communities or using our communities to perpetrate crime.
"The moment you see your son or daughter drifting towards crime, it is your duty to check them. If they refuse, it is also your duty to report to the appropriate authorities. If you condone them with the belief that they are your children, one day you will be held responsible.
"When the Elebele bridge totally collapsed, that route was no longer in use. Today that bridge has been constructed, completed and inaugurated. And I'm always happy whenever l drive on it.
"For us as a state, our needs are different from that of others. What we spend here to construct a bridge is different from what is spent in other places to construct a similar bridge. But we are happy that by doing these projects, we are touching the lives of our people and changing the narrative about our state."