Etche Agog As Eze Ikemba 1 Receives Double Honour
3 min read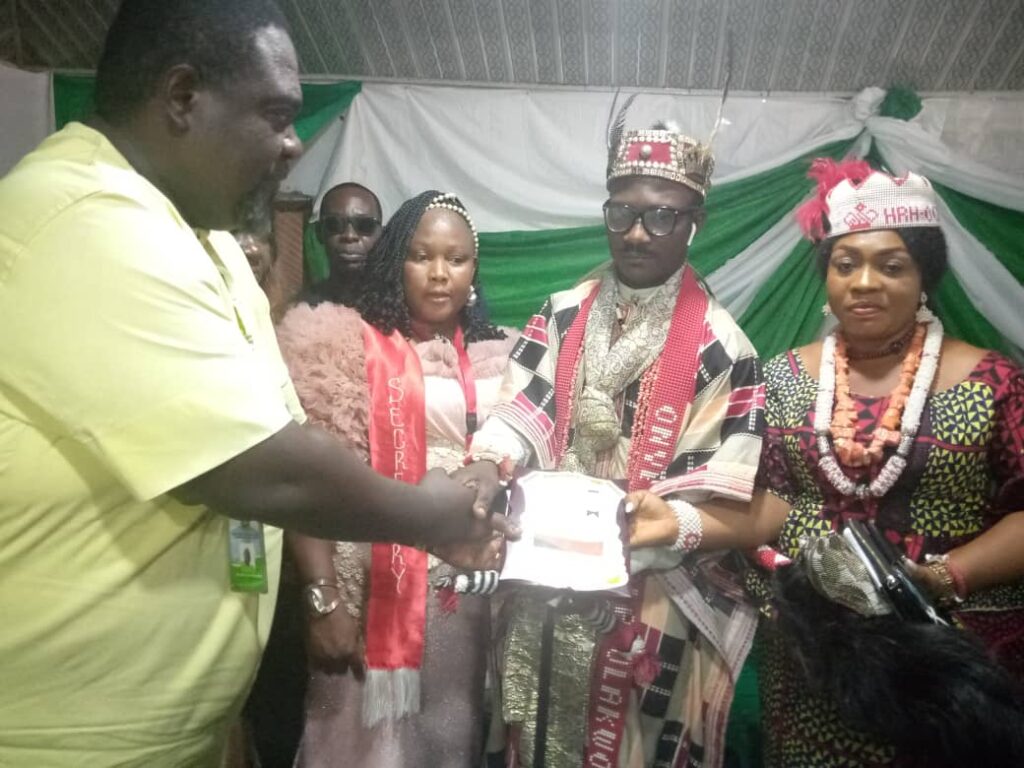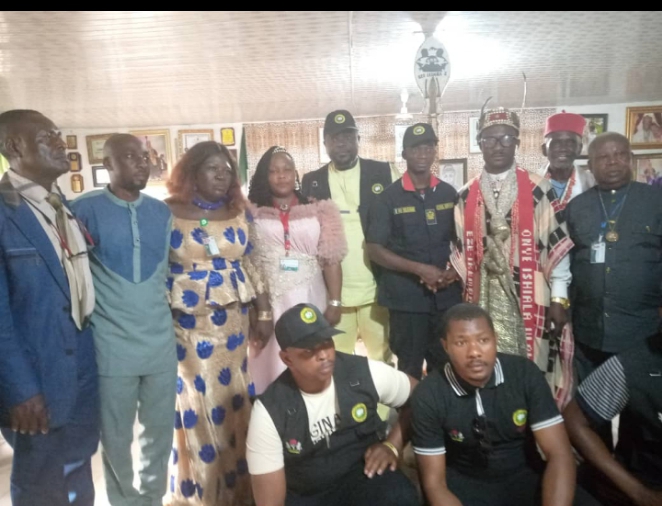 by Our Correspondent
April 24, 2021 will remain indelible in the hearts of the people of Etche town in Etche Local Government Area of Rivers State as they witnessed the the presentation of a letter of appointment to His Royal Highness, Prof. Onyeche Promise Obinna as the president of the National Association of Surface Tank Oil and Gas Retailers (ASTOGRN.
Speaking at the occasion, the Board of Trustees (BOT) Chairman, Marcus said the choice of PortHarcourt was to honour their own who was also being honoured by the church with an award, describing Eze Ikemba 1 of Ulakwo Isi as a leader per excellence.
Earlier, recipient of the double honour, Eze Onyeche, said that he was overjoyed to that his little contribution to the good of society is being recognized by the body of Christ.
Eze Ikemba 1 said; "It is an opportunity to do more. I am challenged to do even better not necessarily that the body of Christ recognised me or am made the national president of ASTOGRN, but to stop illegality in the petroulem industry."
Eze Onyeche explained that three weeks after assumption of office as Rivers State Chairman, he is being recognised and elevated as National President, he added that; "It is a landmark achievement to Etche people, Rivers State and Nigeria in general.
He assured all concerned that he would not relent in doing that which attracted his recognition.
"It is legendary, iconic and a historic achievement to Etche people, Rivers State, South South region and Nigeria in general.
"It is a boost to my mind that God has a plan for me and I must keep focus that greater heights are ahead.
"My four points agenda as stated earlier must be working in synergy with security agencies in the oil and gas sector, to end vandalism and bunkering activities, illegal procurement, distribution and retailing of products, generation of revenue to the government," he assured.
He said issues leading to gas explosion, fire outbreak at fuel stations and accidents both domestic and industrial must be curtailed.
According to him; "Gas and petrol products dealers must adhere to safety standard in order to reduce frequent accidents."
He announced the setting up of safety and caution team on all retail shops to make sure best practicing standards are adhered to.
Also contributing, the National Secretary, Mrs Okwudili Mercy, said the official hand over of appointment letter to the new president marks a new beginning to the association.
Okwudili called on members to support the president to achieve the association's desired objectives.
She further revealed that the 500 youths trained in PortHarcourt to be it's eye in the oil rich region have graduated, assuring that the group has come to stay in Nigeria.
Meanwhile, the ASTOGRN Surveillance Team, headed by Rev. Chris Rissi Natty has lauded the association for the choice of Eze Onyeche as it's president, describing him as a round peg in a round hole.
Natty assured that the Association would change illegality to legality in Nigeria in order to safe the lives of the people